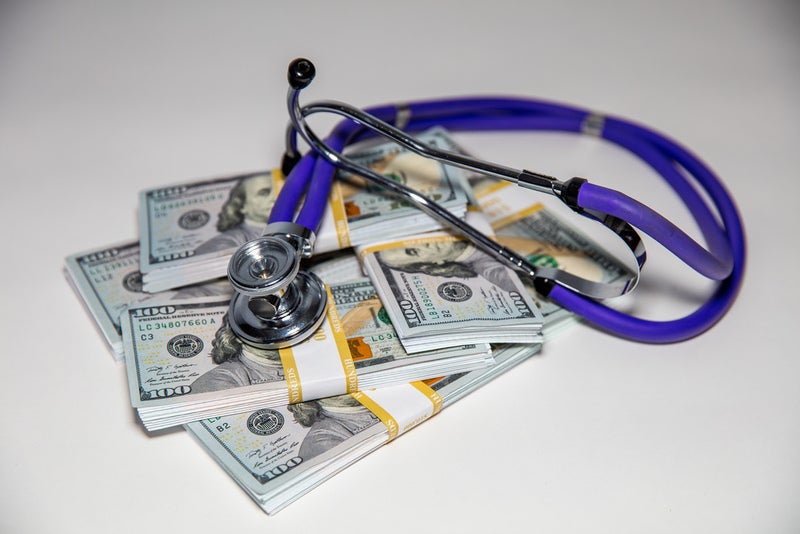 Healthcare spending in the US is projected to rise at an average rate of 5.5% per year from 2018 and to reach nearly $6tn by 2027, according to a report from the Centres for Medicare & Medicaid Services (CMS).
The government agency's Office of the Actuary released the forecast, which said that healthcare expenditure will grow from 17.9% of the nation's economy in 2017 to 19.4% in 2027.
CMS expects an increasing enrolment in Medicare to be a major driver of the increase, pushing average annual spending to 7.4%, compared to 5.5% in the case of Medicaid and 4.8% for private health insurance.
Rising income levels and better employment rate are also contributors to the expected rise in healthcare spending over the next eight years.
By 2027, it is predicted around 47% of the US healthcare spending will be financed by federal, state and local governments, an increase of 2% over the forecast period.
Furthermore, the agency predicts prices for healthcare goods and services to increase faster over 2018-2027 compared to 2014-2017.
"The projections do not assume any potential legislative changes over the projection period, nor do they attempt to speculate on possible deviations from current law."
Prescription drug spending is also projected to surge to 4.6% this year from estimated 3.3% in 2018. This rise has been attributed to rapid utilisation growth of existing and new drugs, as well as an increase in drug prices.
For 2020-2027, drug spending is expected to grow an average 6.1% annually, driven by increased use of new drugs and as employers and insurers urge patients with chronic conditions to adhere to their prescribed medications.
Hospital spending growth is predicted to average 5.6% per year between 2018 and 2027, noted Reuters.
The CMS said that all the national health expenditure (NHE) projections are based on current laws and do not consider any policy changes.
In a statement, the agency said: "The NHE Projections are constructed using a current-law framework, thus the projections do not assume any potential legislative changes over the projection period, nor do they attempt to speculate on possible deviations from current law."