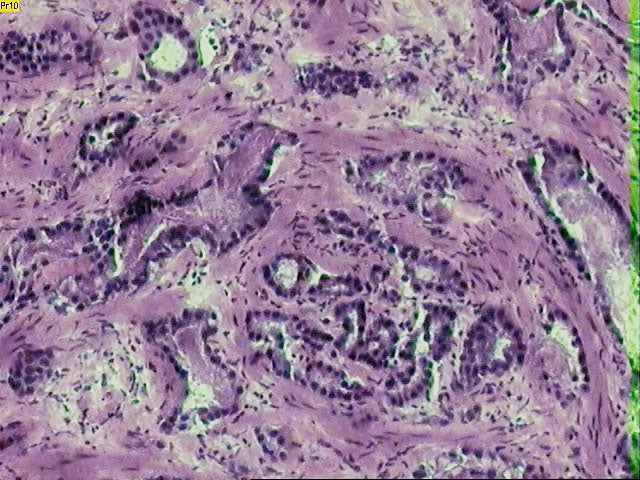 A US Independent Data Monitoring Committee has recommended that patients in the placebo group of Johnson & Johnson subsidiary Janssen's Phase III TITAN trial of Erleada (apalutamide) plus androgen deprivation therapy (ADT) indicated for metastatic castration-sensitive prostate cancer (mCSPC) could switch to the drug group.
This recommendation was based upon data showing Erleada plus ADT met both its co-primary endpoints – improving radiographic progression-free survival (rPFS) and overall survival (OS).
The TITAN trial, which is a multi-centred, randomised study with 1,050 participants, will continue to monitor OS and long-term safety of the drug plus ADT in mCSPC patients. Janssen expects to file for regulatory approval for this indication later in 2019.
Janssen research and development vice-president of oncology clinical development Margaret Yu said: "The TITAN study was designed to evaluate the efficacy and safety of ERLEADA in combination with androgen deprivation therapy in patients with newly-diagnosed metastatic castration-sensitive prostate cancer, regardless of the extent of their disease.
"We look to continue to build upon our understanding of Erleada for patients with metastatic prostate cancer as there remains a significant unmet need for additional treatment options."
Erleada, which is an androgen, or male hormone, receptor, was approved in February 2018 for non-metastatic castration-resistant prostate cancer (nmCRPC), making it the first US Food and Drug Administration (FDA) approved therapy for this indication.
This approval was based upon Janssen's Phase III SPARTAN study and followed an earlier FDA priority review designation. The company's global head of research and development Mathai Mammen said: "We are excited about what this approval means for patients living with prostate cancer, and that physicians now have an important and much-needed treatment option that has been shown to delay the progression of castration-resistant prostate cancer."
The European Medicines Agency Committee for Medicinal Products for Human Use adopted a positive opinion of Erleada for nmCRPC in November 2018. The drug is awaiting approval by the European Commission.