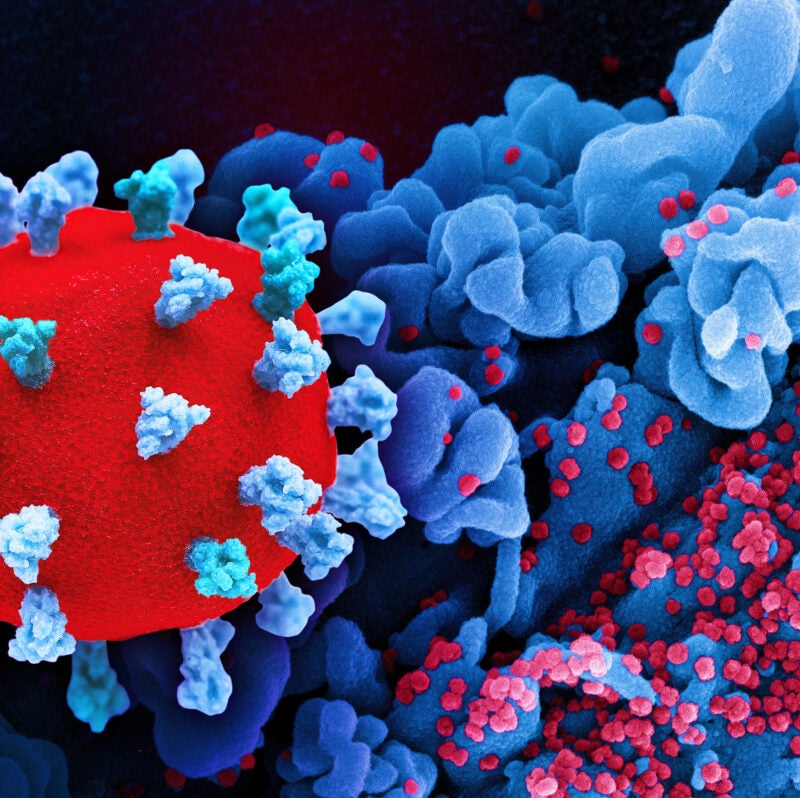 Valeo Pharma and Veru have signed a commercial services agreement in Canada for sabizabulin as a treatment for Covid-19.
A new dual antiviral and anti-inflammatory agent, sabizabulin is an oral, microtubule disruptor.
It is being evaluated for treating hospitalised adult Covid-19 patients with moderate to severe disease who are at increased risk of acute respiratory distress syndrome (ARDS) and mortality. 
A randomised, placebo-controlled, double-blind Phase III clinical trial of sabizabulin was carried out in 204 Covid-19 patients in the hospital setting.
The proportion of mortality by day 60 was the trial's primary endpoint.
Due to clear clinical efficacy without any safety concerns, the Independent Data Monitoring Committee stopped the trial.
The committee's decision was based on the interim assessment of the first group of 150 randomised study subjects.
According to the findings, a 9mg once-a-day dose of sabizabulin showed a clinically meaningful and statistically significant relative decline of 55.2% in morality versus placebo. 
Veru intends to file an application through the 'NDS CV' submission type with Health Canada for the therapy.
In June, Veru sought emergency use authorization (EUA) from the US Food and Drug Administration (FDA) for the therapy. 
Valeo Pharma CEO Steve Saviuk said: "In a pivotal Phase III study, sabizabulin demonstrated a statistically significant and clinically meaningful 55.2% reduction in deaths compared to placebo.
"It also showed a significant reduction of days in ICU, days on mechanical ventilation and days in hospital.
"Veru plans to pursue an expedited review process with the Canadian healthcare authorities with the objective of making sabizabulin available in Canada at the earliest time possible."
This July, the European Medicines Agency's Emergency Task Force began a review of sabizabulin for treating Covid-19.