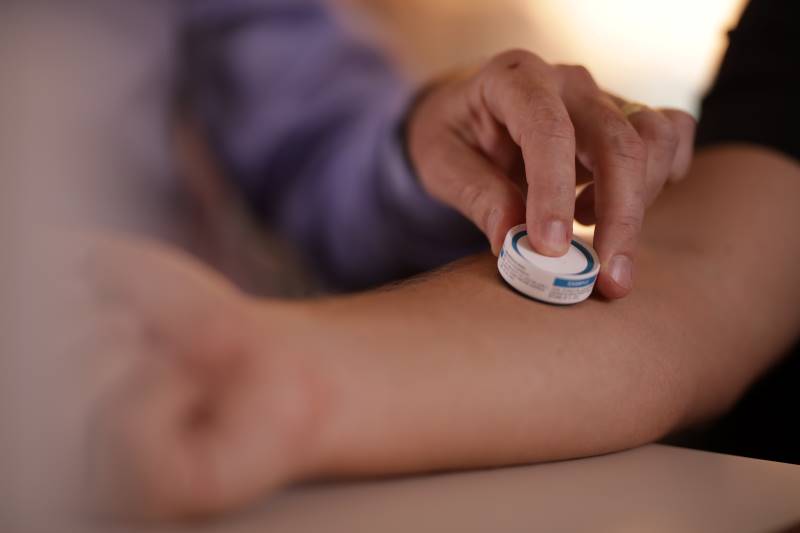 Vaxxas has obtained an exclusive license to the SARS-CoV-2 spike subunit vaccine, HexaPro, from The University of Texas at Austin (UT Austin), in the US, for inoculation using a patch.
Together with a companion background technology licence granted by the US National Institutes of Health (NIH), the licence from UT Austin will help Vaxxas to develop a needle-free, room-temperature stable Covid-19 vaccine patch, which will enter clinical trials.
A stabilised protein, HexaPro can imitate the structure of the spike protein present on the coronavirus surface to prepare the human immune system to detect and destroy the SARS-CoV-2 virus.
It is the first needle-free Covid-19 vaccine to be delivered using the company's high-density microarray patch (HD-MAP) technology.
Compared to the spikes used in various Covid-19 vaccines marketed in the US, HexaPro has spike proteins that have been altered to be highly stable and immunogenic.
The company intends to conclude the Phase I clinical trial of its HexaPro/HD-MAP Covid-19 vaccine this year.
According to preclinical data, the vaccine delivered using the HD-MAP technology of Vaxxas provided improved virus neutralising antibody and T-cell responses against all variants of concern of the virus, including delta and omicron, versus needle and syringe administration of HexaPro.
Vaxxas president and CEO David Hoey said: "The current pandemic has underscored the lifesaving potential of innovative technologies, and we think novel vaccination approaches clearly offer unique benefits.
"Vaxxas' proprietary HD-MAP technology can enable cost-effective distribution without the need for extensive refrigeration, and our easy-to-use device offers the potential for self-administration. 
"These attributes offer a truly scalable, distinct and differentiated approach to greatly improve pandemic vaccination capabilities globally."
The HD-MAP patch is created to eradicate the requirements for refrigerated supply and permits administration by people with minimal training.