Ventus Therapeutics has raised $140m in a Series C funding round co-led by SoftBank Vision Fund 2 and RA Capital Management to accelerate its drug discovery platform, ReSOLVE.
The financing round saw participation from Qatar Investment Authority, Andreessen Horowitz, BVF Partners Casdin Capital and founding investor Versant Ventures, among others. 
As part of the funding, John Cassidy from SoftBank Investment Advisers will be appointed to Ventus' board of directors.
With the scaling of its ReSOLVE platform, Ventus will address targets that were earlier regarded as undruggable.
Furthermore, the performance of the platform will be improved by automating processes, mounting machine learning expertise and building greater virtual libraries.
The platform is used to discover and characterise earlier unknown or inadequately recognised pockets on the protein surface and detect small molecules that can attach to such pockets with affinity.
Ventus also intends to progress its lead drug programmes that act on key modulators in the innate immune system.
The small molecule pipeline of the company will be advanced across a vast range of diseases, including immunology, neurology and inflammation.
VENT-01, Ventus' lead drug programme, is a peripherally restricted small molecule inhibitor compound that acts on NLR pyrin domain-containing 3 (NLRP3).
A brain-penetrant NLRP3 inhibitor is the company's second drug programme.
The company's third drug programme acts on cyclic GMP-AMP synthase (cGAS), the crucial regulator of the cGAS/stimulator of interferon genes (STING) pathway.
Additionally, the company plans to increase its research and development staff to support further programmes in its pipeline, potentially offering opportunities for collaborations and growth internally.
Ventus Therapeutics president and CEO Marcelo Bigal said: "We believe this funding from leading investors will help us scale up our ReSOLVE platform while simultaneously driving towards planned investigational new drug (IND) submissions for our three lead programmes in 2023."
Free Report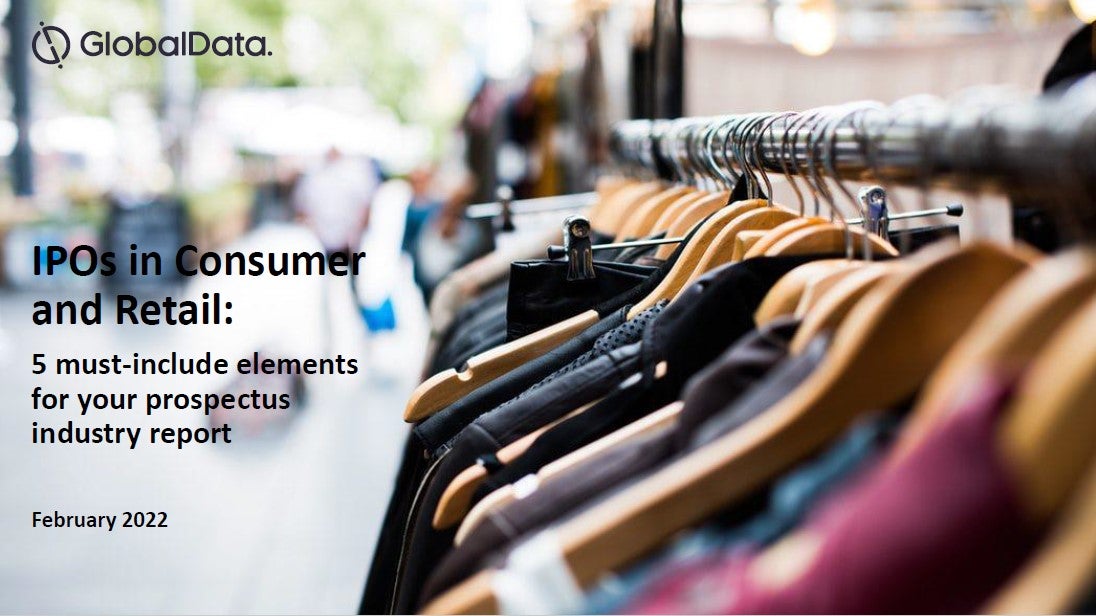 What's missing from your IPO industry assessment?
IPO activity all but stopped in 2020, as the investment community grew wary of the effects of COVID-19 on economies. No matter how deserving a business was of flotation, momentum was halted by concerns of when a 'new normal' of working patterns and trade would set in. Recently, sentiment has changed. Flotations picked up again during the second half of 2021, and now in 2022 the mood is decidedly optimistic. Business leaders have their eyes on fast rebounding economies, buoyant market indices and the opportunity once again to take their businesses public. As a result, global IPOs are expected to hit back this year. With GlobalData's new whitepaper, 'IPOs in Consumer and Retail: 5 must-include elements for your prospectus industry report', you can explore exactly what is needed in the essential literature. GlobalData's focus lies in the critical areas to get right:
Macroeconomic and demographic environment
Consumer context
Industry environment
Competitive environment
Route to market
Interested to learn more about what to include in your IPO Industry Assessment report? Download our free whitepaper.
by GlobalData