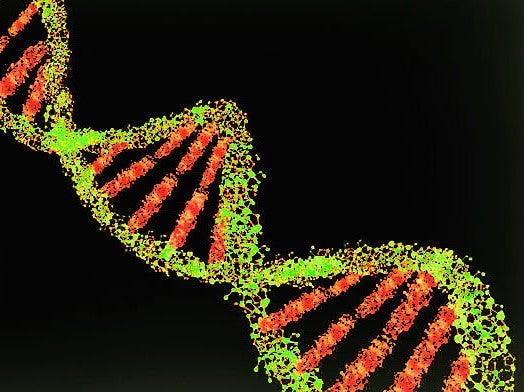 Vertex Pharmaceuticals and CRISPR Therapeutics have announced promising safety and efficacy results from two patients treated in two Phase I/II trials of its investigational CRISPR/Cas9 gene-editing therapy CTX001.
The two patients had severe haemoglobinopathies – one had transfusion-dependent beta thalassaemia, the other had sickle cell disease.
Ex vivo gen-edited therapy CTX001 is developed from haematopoietic stem and progenitor cells collected from the patient's peripheral blood. These cells are edited using CRISPR/Cas9 technology to create CTX001; these edited cells are then infused back into the patient through a stem cell transplant supported with myeloablative busulfan conditioning.
Collaborating on CTX011 since 2015, Vertex and CRISPR's approach aims to produce high levels of foetal haemoglobin in red blood cells, therefore targeting the underlying genetic cause of these hereditary blood disorders and alleviating transfusion requirements for beta thalassaemia and sickle crises in sickle cell disease.
The patient enrolled in the CLIMB-Thal-111 trial with transfusion-dependent beta thalassaemia was treated with CTX011 nine months ago. They are now transfusion-independent having experienced no transfusions in that period – this patient had experienced 16.5 transfusions per year in the two years running up to consenting to the CLIMB-Thal-111 study.
They experienced neutrophil engraftment within 33 days and platelet engraftment within 37 days. After nine months, the patient's total haemoglobin level was 11.9 g/dL, their foetal haemoglobin level was 10.1 g/dL and 99.8% of their erythrocytes were expressing foetal haemoglobin.
The second, sickle cell disease patient was only treated four months ago in the CLIMB-SCD-121 study; they have experienced no vaso-occlusive crises to date, compared to the seven experienced in the two years leading up to the study. They achieved neutrophil and platelet engraftment within 30 days and recorded 11.3g/dl haemoglobin level, 46.6% foetal haemoglobin in their blood and 94.7% of their erythrocytes are expressing foetal haemoglobin at the four month mark.
CRISPR CEO Samarth Kulkarni commented: "We are very encouraged by these preliminary data, the first such data to be reported for patients with beta thalassemia and sickle cell disease treated with our CRISPR/Cas9 edited autologous hematopoietic stem cell candidate, CTX001.
"These data support our belief in the potential of our therapies to have meaningful benefit for patients following a one-time intervention.
Vertex chairman, president and CEO Jeffrey Leiden added: "The data we announced today are remarkable and demonstrate that CTX001 has the potential to be a curative CRISPR/Cas9-based gene-editing therapy for people with sickle cell disease and beta thalassemia.
"While the data is exciting, we are still in the early phase of this clinical program. We look forward to continuing to work with physicians, patients, caregivers and families over the coming months and years to bring forward the best possible therapy for these two serious diseases and to continue to accelerate our gene-editing programs for other serious diseases such as Duchenne muscular dystrophy and myotonic dystrophy type 1."