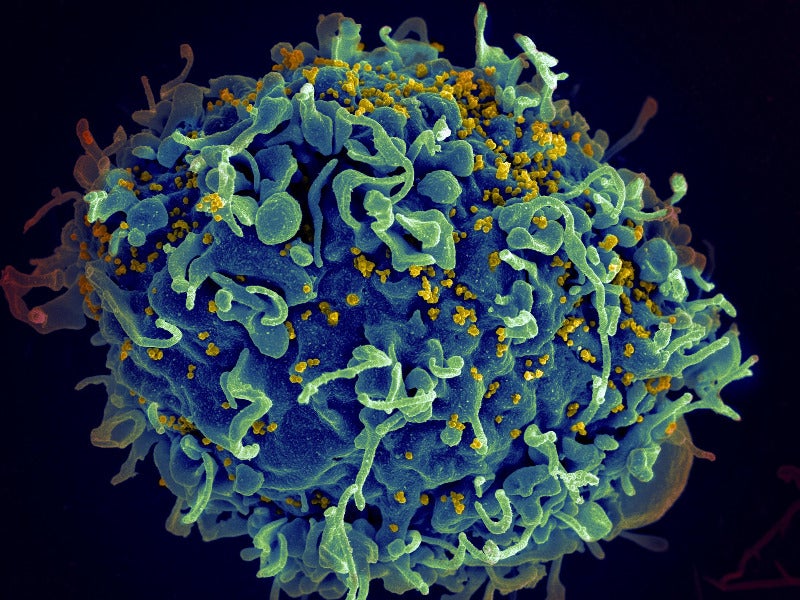 ViiV Healthcare and Janssen Pharmaceutical have filed separate marketing authorisation applications (MAA) for the use of their respective drugs, cabotegravir and rilpivirine, as a combination therapy in adults with HIV infection.
The regimen is for patients whose viral load is suppressed and who are not resistant to either of the drugs.
ViiV's cabotegravir is an investigational integrase inhibitor (INI), while Janssen's rilpivirine is a non-nucleoside reverse transcriptase inhibitor (NNRTI).
Cabotegravir with rilpivirine is currently prescribed as a once-monthly injectable. However, ViiV is seeking approval for oral tablets of its drug as lead-in therapy before initiating the injectable treatment.
The regulatory submission for the combination is based on results from Phase III ATLAS and FLAIR clinical trials carried out with more than 1,100 participants across 16 countries.
ATLAS compared antiviral activity and safety of the once-monthly regimen with that of continuing current oral anti-retroviral therapy (ART) involving a three-drug regimen in virally suppressed adults.
The FLAIR study evaluated the two-drug regimen in virologically suppressed patients who received 20 weeks of induction therapy with Triumeq, which comprises abacavir / dolutegravir / lamivudine.
During this study, treatment with cabotegravir plus rilpivirine was compared to the continuation of the oral dolutegravir-based regimen.
According to the data, the monthly injectable combination demonstrated effectiveness similar to that of a daily oral three-drug regimen in maintaining viral suppression throughout the 48-week trial.
ViiV Healthcare CEO Deborah Waterhouse said: "If approved, this long-acting, injectable regimen of cabotegravir and rilpivirine has the potential to give people living with HIV one month between doses with similar safety and efficacy as today's standard of care, an oral, three-drug regimen taken every day."
In April, ViiV applied to the US Food and Drug Application (FDA) for approval of the two-drug combination regimen and secured priority review status in June. The FDA's decision should be available by the end of December.
The companies also plan to seek regulatory approvals in additional markets over the coming months.