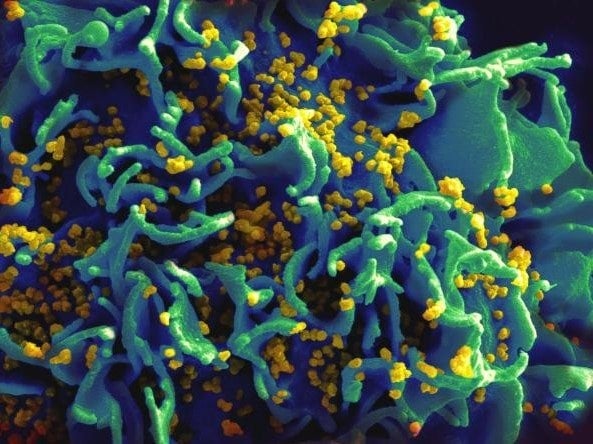 Glaxo-Smith-Kline's human immunodeficiency virus (HIV) specialist company ViiV Healthcare has renewed its public-private research partnership with University of North Carolina at Chapel Hill (UNC-Chapel Hill) for another five years with a $20m investment.
The public-private partnership was initially agreed in 2015, with the aim of discovering a cure for HIV by combining a range of different expertise.
Under the terms of the agreement, the researchers will continue their work at UNC-Chapel Hill campus' HIV Cure Centre, and UNC-Chapel Hill will remain a joint owner of Qura Therapeutics, a company created in 2015 to manage the intellectual property, commercialisation and manufacturing needs of the partnership.
ViiV CEO Deborah Waterhouse noted: "Five years ago when we announced this innovative collaboration, we were inspired by the possibility that with the right resources and research teams, we would be able to make a meaningful impact towards a cure for HIV.
"Although there is still much left to do, this public-private partnership is making a difference.
"We are excited to continue this partnership with UNC-Chapel Hill for another five years and look forward to the contribution our unique skills and shared commitment could make to finding a cure for HIV."
UNC-Chapel Hill chancellor Kevin Guskiewicz added: "This ground-breaking venture has flourished thanks to the talent and dedication of top scientists and researchers from Carolina and ViiV Healthcare.
"I am thrilled that this innovative partnership will continue making discoveries and advancing a cure for HIV, one of the most pressing challenges of our times."
The approach ViiV and UNC-Chapel Hill have taken to try to cure HIV is known as the 'induce and reduce' concept. After identifying copies of HIV that may be hiding in human immune cells while the virus is suppressed through standard-of-care antiretroviral therapy, the virus is driven out of hiding – this is the induce stage – and then it can be eliminated – which is known as reduce.
Qura's successes to date in the induce phase using a new class of HIV drugs were published in Nature in January 2020. In a statement, ViiV noted that getting the virus out of hiding is often the largest obstacle to curing HIV infection, and therefore the collaboration's success marks a significant step towards curing HIV.
Director of the UNC HIV Cure Center David Margolis and Sarah Graham Kenan distinguished professor of medicine, microbiology & immunology, and epidemiology at the UNC School of Medicine commented: "Without the Qura partnership we would not have been able to get this far, this fast.
"We have accomplished a great deal in less than five years and hope to accomplish a good deal more in the years to come to help people living with HIV around the world."