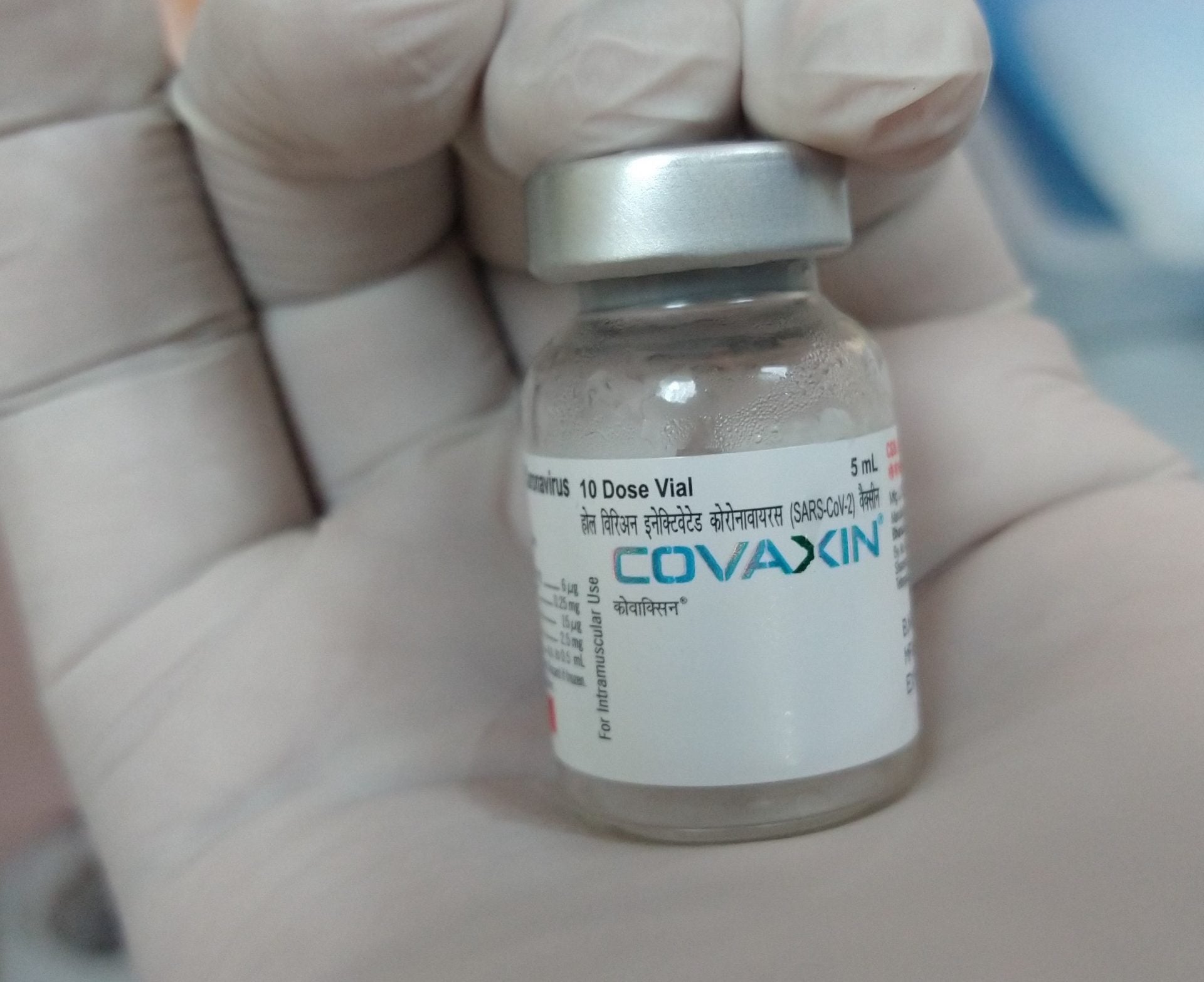 The World Health Organization (WHO) has granted Emergency Use Listing (EUL) to Indian company Bharat Biotech's Covid-19 vaccine, Covaxin, for use in individuals aged 18 years and above.
Developed in collaboration with the Indian Council of Medical Research (ICMR) and National Institute of Virology, Pune, Covaxin is a whole virion inactivated vaccine against the SARS-CoV2 virus.
The EUL process for the vaccine started with the rolling submission of data in July.
The latest move comes after the Technical Advisory Group (TAG) of WHO recommended granting EUL for the vaccine.
WHO said in a tweet: "The Technical Advisory Group, convened by WHO and made up of regulatory experts from around the world, has determined that the Covaxin vaccine meets WHO standards for protection against Covid-19 and that the benefit of the vaccine far outweighs risks and the vaccine can be used."
Last month, the TAG held discussions and sought further data from the company, which was submitted later, Hindustan Times reported.
The vaccine was also assessed by the Strategic Advisory Group of Experts on Immunization (SAGE) of WHO, which advised the usage of two doses to be administered at a gap of four weeks in people aged 18 years and above.
Furthermore, the WHO added that the data available on immunisation of pregnant women with Covaxin are inadequate to evaluate its safety or efficacy during pregnancy.
With the EUL authorisation, United Nations International Children's Emergency Fund, Pan-American Health Organization and GAVI COVAX facility can secure doses of the vaccine for supply to nations globally.
Bharat Biotech chairman and managing director Dr Krishna Ella said: "Validation by WHO is a very significant step towards ensuring global access to India's widely administered, safe and efficacious Covaxin.
"The EUL authorisation for Covaxin will enable us to contribute to accelerating the equitable access of Covid-19 vaccine and the access to our vaccine globally thereby addressing the current public health emergency."
In July, Bharat Biotech reported results from the Phase III trial of Covaxin, which showed an efficacy of 77.8% against mild, moderate and severe Covid-19.
Separately, the Central Drugs Standard Control Organisation approved the extension of Covaxin's shelf life to up to one year from the manufacturing date, PTI reported.
Earlier, the Covid-19 vaccine's shelf life was six months.