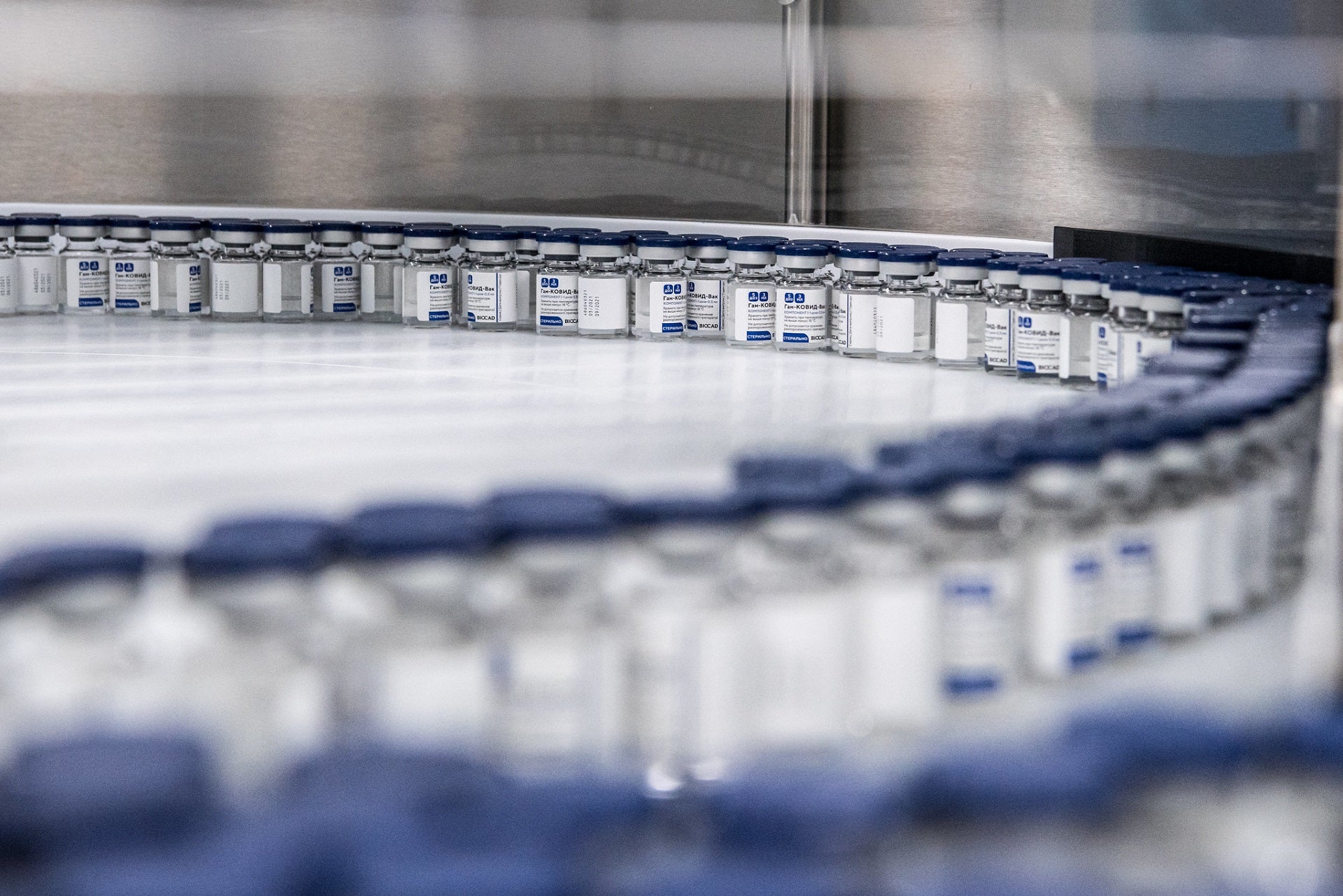 The World Health Organization (WHO) has still put on hold Russia's Covid-19 vaccine Sputnik V's, Emergency Use Listing (EUL) process, citing pending legal procedures and missing data.
It expects these issues to be resolved soon for the EUL process, reported Reuters.
WHO assistant director-general for access to medicines and health products Mariangela Simao said: "We are working almost on a daily basis with the ministry of health in Russia to address the remaining issues to be fulfilled by the Russian Direct Investment Fund."
However, earlier this month, Russian Health Minister Mikhail Murashko said that all the obstacles to registering its Sputnik V with the WHO had been cleared, with now only some paperwork pending.
In February, Russia had first sought WHO approval for Sputnik V.
In September, it was reported that WHO had sought more data from the vaccine developer Gamaleya National Research Center of Epidemiology and Microbiology to grant the EUL status to the jab. Several meetings had been held as part of the EUL process.
Simao has added that only after arriving at an agreement, Sputnik's case will be reopened, the data submitted will be then evaluated even though this data is not complete, and inspections of manufacturing sites in Russia will be undertaken again.
Meanwhile, the Russian Direct Investment Fund (RDIF), citing data from vaccine developer Gamaleya has announced that the single-shot Sputnik Light vaccine showed 70% effectiveness against the Delta variant of coronavirus after three months of vaccination.
The data submitted by Gamaleya to the medRxiv pre-print server was based on the findings on 28,000 participants, who received a dose of Sputnik Light.
The vaccine has been found to be 75% effective against the Delta variant of coronavirus among people who are below 60 years.
Sputnik Light vaccine, which is based on the human adenovirus serotype number 26, has been authorised in over 15 countries with a registration process underway in another 30 countries.
In a separate development, researchers at the Washington University School of Medicine have developed a chemical compound that potentially could prevent Covid-19 infection or its severity if it is administered early during the course of infection.
This compound, called MM3122, targets an important human protein, known as transmembrane serine protease 2 (TMPRSS2) that coronaviruses tap to enter and then infect cells.
Washington University School of Medicine professor of Biochemistry & Molecular Biophysics James W Janetka said: "Great vaccines are now available for SARS-CoV-2, but we still need effective antiviral medications to help curb the severity of this pandemic.
"The compound we're developing prevents the virus from entering cells. We are examining the therapeutic window within which the molecule can be administered to mice and protect them from disease. Our ultimate goal is to advance the molecules into an inhibitor that can be taken by mouth and that could become an effective part of our armamentarium of inhibitors of Covid-19."