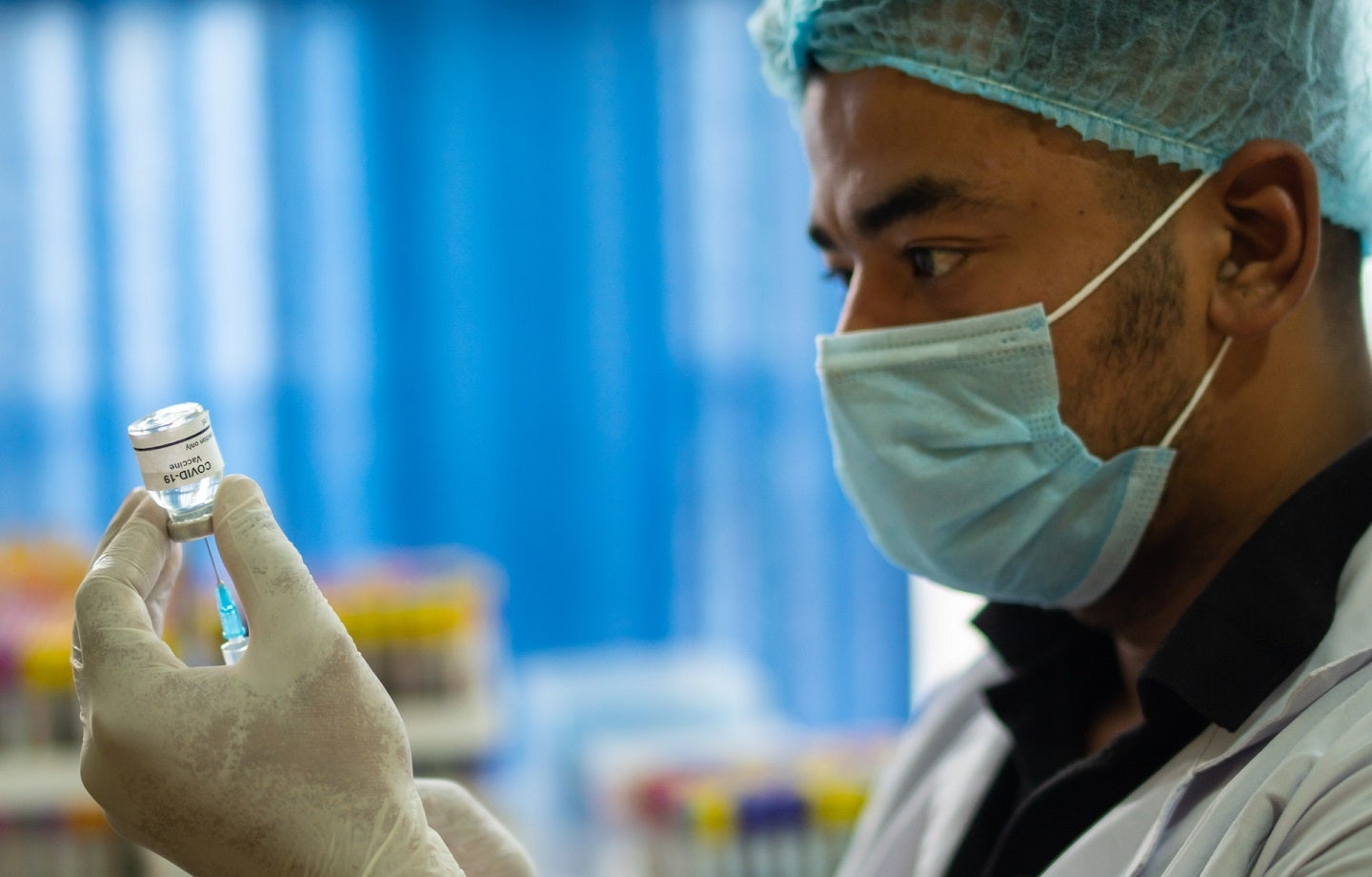 WuXi Biologics and InflaRx have entered a manufacturing partnership for advancing Gohibic (vilobelimab) to treat certain critically ill Covid-19 patients.
Under the collaboration, WuXi Biologics will be responsible for providing cGMP manufacturing of Gohibic.
The treatment is an investigational first-in-class monoclonal anti-human complement factor C5a antibody.
It has been designed to control C5a, a protein that plays an important and harmful role in the immune response of the body.
Last month, the therapy received emergency use authorisation (EUA) from the US Food and Drug Administration (FDA) to treat hospitalised Covid-19 adult patients.
It is indicated to be given within 48 hours of receiving invasive mechanical ventilation or extracorporeal membrane oxygenation.
WuXi Biologics CEO Dr Chris Chen said: "We are proud of this manufacturing partnership with InflaRx for Gohibic.
"The partnership represents another remarkable milestone in our efforts to establish a robust manufacturing network on a global scale.
"We are fully committed to leveraging our global network, expertise and experience to make this important new treatment available as rapidly as possible to help improve the lives of many patients."
Using its development and manufacturing technologies, the company claims to offer more efficient and cost-effective drug substances and drug production, as well as deliver commercial biologics for clients across the world.
InflaRx CEO and founder Niels Riedemann said: "We are pleased to collaborate with WuXi Biologics as our important manufacturing partner for Gohibic.
"Together, we will now ramp up production under high pressure to roll out supply in order to serve the patient population in need as soon as possible.
"With its advanced technologies and proven expertise, WuXi Biologics has helped us enormously in our application to the FDA for Gohibic's emergency use authorisation."