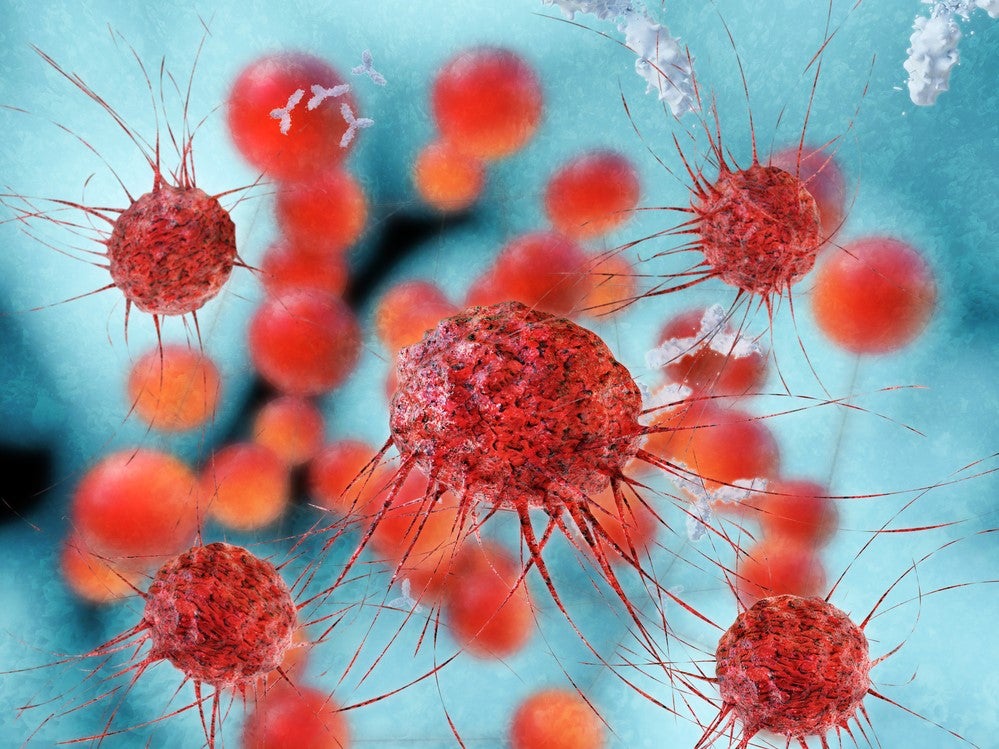 Monoclonal antibody engineering company Xencor has signed a licensing and research partnership with Roche Group member Genentech to develop and commercialise the former's lead cytokine product XmAB2403, an IL-15/IL-15 receptor alpha (Rα) with oncology indications, as well as other IL-15 cytokine therapies.
Under the terms of the agreement, Xencor and Genentech will co-develop XmAB2403 and other IL-15 products discovered during a two-year research programme; the companies will share the development costs and profits.
Genentech will be responsible for the commercialisation of the programmes globally, Xencor can choose to co-promote the therapies in the US.
Xencor will receive $120m upfront from Genentech, as well as being eligible to receive up to $160m in development milestones for XmAB2403 and $180m for other IL-15 products.
XmAB2403 was engineered using Xencor's bispecific Fc domain and Xtend Fc tech. Combining IL-15 with IL-15Rα means the drug binds to IL-15Rß to stimulate the expansion and activation of natural killer cells and cytotoxic T cells.
Xencor claims its platforms produces IL-15 products, which are better tolerated by patients, how slower receptor mediated clearance and a longer half-life.
Roche global head of pharma partnering James Sabry said: "We believe cytokine therapy will play an important role in the treatment of a wide range of diseases, including cancer.
"This collaboration with Xencor will further enhance our understanding of a critical immune activation pathway and may present a potential new way to use the immune system to target cancer."
Xencor president and chief executive Bassil Dahiyat said: "This partnership with Genentech accelerates our immuno-oncology work by enabling the exploration of novel XmAb24306 combinations with Genentech's leading oncology portfolio and our growing internal pipeline of bispecific antibodies.
"A wide-ranging combination strategy will be critical to realize the potential of IL-15 bispecific cytokines such as XmAb24306, so we plan to explore our cytokines with a broad spectrum of leading commercial-stage and investigational cancer therapies."
The deal remains subject to customary closing conditions, but is expected to be completed in the first half of 2019.
Xencor is currently co-developing other monoclonal antibody products for a range of indications with global pharma companies like Novartis, Amgen and Boehringer Ingelheim.