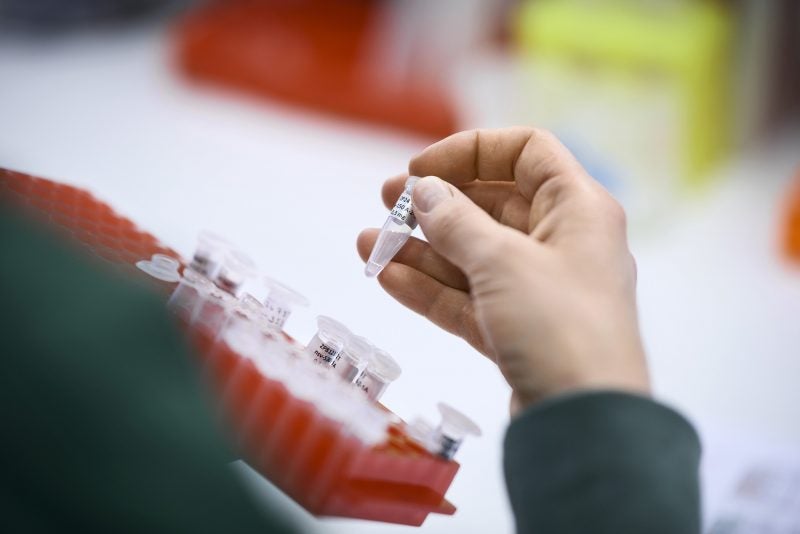 Copenhagen-based Zealand Pharma has announced positive results from a Phase III confirmatory study investigating dasiglucagon in patients with severe hypoglycaemia related to diabetes.
Dasiglucagon, a solublue glucagon analogue, which may become first-in-class and mimics the action of the glucagon peptide, is administered through a HypoPal autoinjector. The injectable drug met its primary endpoint of plasma glucose recovery and other key secondary endpoints.
The median time to glucose recovery for patients given dasiglucagon was ten minutes, compared with 35 minutes for the placebo group; ten minutes was also recorded for the drug group in a previous pivotal Phase III study.
The safety and tolerability profile of the drug was also consistent with the two prior Phase III studies.
Zealand executive vice-president and chief medical and development officer Adam Steensberg said: "I am very encouraged by the outcome of this Phase 3 trial with dasiglucagon for treatment of severe hypoglycaemia in diabetes."
The company's president and CEO Emmanuel Dulac said: "I am very impressed with the dasiglucagon HypoPal rescue pen data and believe its innovative features have the potential to significantly transform management of severe hypoglycaemia."
Hypoglycaemia occurs when there is a sudden drop in blood glucose levels, usually following insulin therapy, meaning it is a complication of diabetes therapy.
Dulac added: "Helping a diabetic patient through an acute crisis of severe hypoglycemia can be a highly traumatic experience. Our vision is for every patient at risk of severe hypoglycemia to have the HypoPal rescue pen readily available."
Desiglucagon is also being developed and investigated for other indications, including type 1 diabetes patients with a next generation artificial pancreas and the treatment of children born with genetic disease congenital hyperinsulinism. Zealand received orphan drug designation from the US Food and Drug Administration and the European Medicines Agency for a second indication in 2017.
Zealand is also using its peptide-focused approach to create products for short bowel syndrome and obesity associated with type 2 diabetes.