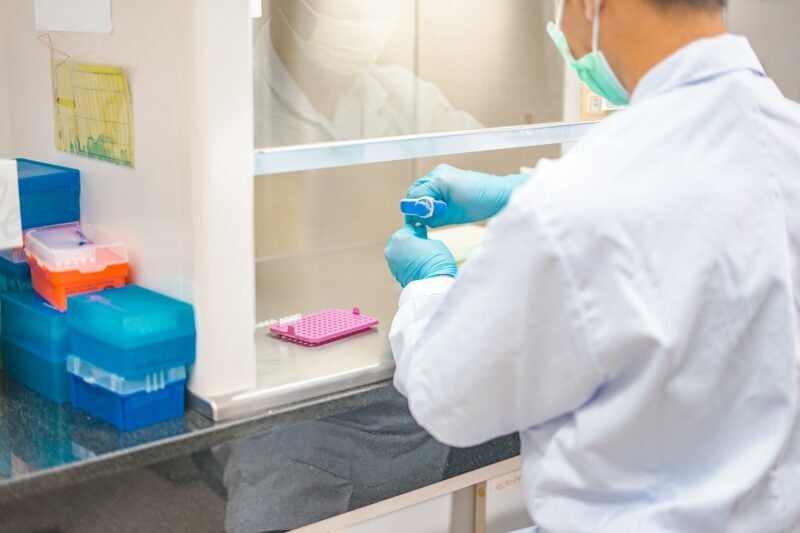 Zura Bio has signed a definitive agreement for a business combination with a special purpose acquisition company (SPAC) JATT Acquisition to create a biotechnology company.
On closing of the deal, the merged firm will be renamed Zura Bio Limited.
With the merger, the combined business will have a pro forma enterprise value of nearly $215m.
The merged company is anticipated to get gross cash proceeds of up to $189m, which will include $139m held in the trust account of JATT as well as a fully committed $50m from a forward purchase deal and private investment in public equity (PIPE) funding.
JATT Acquisition founder and CEO Someit Sidhu and the company's board of director Javier Cote-Sierra are likely to become Zura Bio's CEO and chief scientific officer, respectively upon closing of the business combination.
The proceeds from the deal are anticipated to offer Zura Bio the capital required to expedite the development of ZB-168.
In-licensed from Pfizer, ZB-168 is a fully-human, clinical-stage antibody that acts on IL7Rα.
In a Phase Ib trial that enrolled 37 subjects with type 1 diabetes mellitus, ZB-168 was found to have a favourable safety profile and showed the potential to modulate key T-cell subpopulations.
Zura Bio intends to commence a Phase II proof-of-concept trial in alopecia areata as well as another Phase II study in a second indication next year.
Zura Bio chief financial officer Oliver Levy said: "This is an important milestone for Zura Bio as it accelerates our goal to become a leading global immunology company.
"Through the combination with JATT, we will strengthen our leadership team and secure capital to rapidly advance ZB-168 through the clinic in order to bring potentially life-altering new medicines to patients in need."
The boards of directors of Zura Bio and JATT granted approval for the business combination.
Subject to necessary approvals and other closing conditions, the deal is anticipated to conclude in the fourth quarter of this year.