The world's first oncolytic virus therapy for brain cancer was approved earlier this month – but it was not, as you might expect, in the US, where most innovative new drugs are first launched. Or Europe, where innovative products tend to be launched soon after the US. And nor was it in China, which is increasingly developing new, domestic cancer drugs. Instead, it was Japan's Ministry of Health, Labour and Welfare (MHLW) which granted conditional approval to Daiichi Sankyo's (Japan) oncolytic virotherapy Delytact (G47∆; teserpaturev) for the treatment of malignant glioma on 11 June. This major milestone is not only the world-first approval of Delytact, but the first oncolytic virus treatment to garner approval for treating brain cancer. Delytact, which was jointly developed by Daiichi Sankyo and the University of Tokyo's Institute of Medical Science, is a triple-mutated, replication-conditional herpes simplex virus type 1 (HSV-1) that has been developed to replicate only in cancer cells. These engineered viruses also referred to as oncolytic immunotherapy can selectively replicate in tumor cells until cell lysis (death), after which more viruses are released to target more tumor cells.
The time-limited seven-year approval was based on data from a Japan-based, single-arm, investigator-initiated Phase II study in patients with residual or recurrent glioblastoma, in which Delytact met the primary endpoint for a one-year survival rate. Delytact was granted sakigake fast-track designation as well as orphan drug designation (ODD) in Japan, in February 2016 and July 2017 respectively. According to Daiichi Sankyo, approximately 2,800 people in Japan have malignant glioma (grade III and IV gliomas).
As a condition of approval, Daiichi Sankyo will be required to conduct post-marketing evaluations, and to collect efficacy and safety data for Delytact until the company files for full marketing approval.
The resurgence of oncolytic virotherapy
Delytact is not the first oncolytic virotherapy to garner marketing approval globally, in fact, Shanghai Sunway Biotech (China)'s Oncorine (recombinant human adenovirus type 5 injection) claims that title after it was approved by Chinese SFDA back in 2005 for nasopharyngeal carcinoma in combination with chemotherapy. However, it took another decade before Amgen (US) finally brought Imlygic (talimogene laherparepvec; T-Vec), the first oncolytic immunotherapy to the US market for the treatment of advanced melanoma in 2015. Imlygic is an engineered Herpes virus that can overexpress Granulocyte-Macrophage Colony Stimulating Factor (GM-CSF) at the tumor site and has since been approved in Europe as well. The novel treatment demonstrated improvements in survival (HR = 0.79; 95% CI, 0.62-1.00; P = 0.0494), with a high proportion of complete responders (CR = 16.9%), in late-stage clinical testing published in 2019. Furthermore, 88.5% of CRs survived the 5-year landmark analysis. The oncolytic virus technology carries some minor risks, however, with Amgen noting that cases of herpetic infections, including cold sores and herpetic keratitis, were reported in Imlygic-treated patients. Furthermore, care should be taken to avoid transmission of Imlygic and herpetic infections to healthcare personnel and carers due to accidental exposure. These risks could easily be managed with safety precautions, hygiene, and protective equipment.
Delytact's approval should help further accelerate the resurgence of interest in oncolytic viruses globally, particularly driven by numerous licensing agreements and joint development partnerships in the Asia-Pacific region. In 2020, Kissei Pharmaceutical (Japan) signed a licensing agreement with CG Oncology (US) to gain development and commercialization rights to the US company's oncolytic viral therapy candidate CG0070 in 20 markets in Asia. Meanwhile, Astellas (Japan) has also entered into a global licensing agreement with Tottori University (Japan) to develop and commercialize an immunostimulating gene-loading oncolytic virus. Elsewhere in Asia, ImmVira (China) and Shanghai Pharmaceuticals (China) signed a clinical collaboration and exclusive license agreement in 2020 for ImmVira's MVR-T3011 intratumoral oncolytic virus program, while in 2018, Janssen (a unit of Johnson & Johnson; J&J, US) agreed to acquire privately-held biotech BeneVir Biopharm, which specializes in the development of oncolytic immunotherapies developed using its T-Stealth platform to engineer oncolytic viruses.
How well do you
really

know your competitors?

Access the most comprehensive Company Profiles on the market, powered by GlobalData. Save hours of research. Gain competitive edge.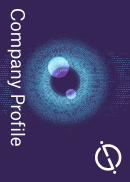 Company Profile – free sample
Thank you!
Your download email will arrive shortly
Not ready to buy yet? Download a free sample
We are confident about the unique quality of our Company Profiles. However, we want you to make the most beneficial decision for your business, so we offer a free sample that you can download by submitting the below form
By GlobalData
Pricing and reimbursement landscape for oncolytic virotherapy
Amgen launched the therapy at a treatment cost of around USD65,000 per patient, however, this has likely increased since then as the list price continues to rise steadily in the US since launch. Meanwhile, the manufacturer prices in Europe, where the therapy has been on the market as of February 2016, have not changed much over time, with the exception of Germany. Germany's Federal Joint Committee (G-BA) published an unfavorable final decision on the early benefit assessment of Imlygic, reaching the same verdict as the Institute for Quality and Efficiency in Healthcare (IQWiG) in its earlier dossier evaluation, namely that there was no added benefit with treatment. The price in Germany was subsequently slashed in half. However, the health technology assessment (HTA) outcome in the UK was far more favorable, with NICE recommending the treatment, and estimating that the incremental cost-effectiveness ratio (ICER) of Imlygic versus best supportive care in patients for whom systemic immunotherapy is unsuitable was GBP24,000 per quality-adjusted life year (QALY) gained.
With the approval of Delytact now in Japan, the focus will shift to how Delytact's National Health Insurance (NHI) reimbursement price will be calculated. As a first-to-market treatment, Delytact will benefit from several advantages, including potentially the price maintenance premium (PMP). However, in the case of a potential PMP, much depends on the level of cost disclosure, as well as the Central Social Insurance Medical Council's (Chuikyo) peak sales forecast for the treatment. Delytact is also expected to undergo the cost-based pricing method, given its lack of comparators in Japan.
Meanwhile, the path towards global expansion looks promising for Delytact, as it walks in Imlygic's footsteps – a well-characterized and clinically validated oncolytic virotherapy – the pricing and reimbursement landscape seems far less perilous.