It has taken a while, but at long last the UK government has issued its much-anticipated response to the Accelerated Access Review (AAR), published over a year ago in October 2016. This landmark independent report had outlined diverse, detailed and ambitious (but eminently practical) strategies, designed both to enhance pharma innovation and to speed up patient access to innovative treatments in the future. After many months of near-silence on the topic (with vaguely favourable noises), and much heel-kicking from the industry and patient groups, the government's 18-page report with initial proposed actions was finally published on 3 November. The government's response is dominated by a new breakthrough drug fast-tracking scheme, extra government funding for innovative industry projects, and enhancements to commercially focused operations in the National Health Service (NHS) England. Access the full Accelerated Access Review response report.
New Accelerated Access Pathway for fast-tracking breakthrough drugs
The report's key proposal is the establishment of a new breakthrough product scheme for the UK, the Accelerated Access Pathway (AAP). This will form a new fast-track route to market, streamlining regulatory and market access decisions, and will be applied to about five innovative drugs or medical devices per year, selected by an expert panel, the newly established Accelerated Access Collaborative (AAC), and subject to "satisfactory commercial negotiation". The authors estimate that this may reduce times to patient access in the UK by up to four years. Significantly, products that are "cost-additive" will need to be "offset by products that deliver cost savings, beyond those already factored in to NHS plans". The AAP may be applied to products at any stage of development, and can include repurposed medicines developed for a new indication. The report authors note that "efforts will be focused on those products that will deliver the greater benefit to patients and improve value for money".
The AAP will encompass horizon scanning, streamlining of pathways from market authorisation through to patient access, generation of real-world evidence alongside clinical trial data, and early price negotiation, including the potential for "flexible and confidential commercial arrangements". The report goes on to emphasise that AAP candidates will still be eligible for participation in other existing pathways, notably the Early Access to Medicines Scheme (EAMS), which provides accelerated regulatory approval for promising compounds targeted at a significant unmet medical need. The AAP scheme is regarded as complementary to other pathways through development, rather than mutually exclusive. In addition, improved and streamlined processes will be disseminated throughout regulatory pathways for other drugs wherever possible.
Breakthrough products on the new scheme will benefit from bespoke case management, which will co-ordinate partnerships to streamline the "bench to bedside" process for these candidates. However, considerable commercial benefits such as this will be offset by the expectation for pharma developers to "come forward with a cost proposition that delivers additional value for patients and the NHS beyond that achieved under the current system, and is affordable". The devil may be in the detail in this section of the scheme, and it will be interesting to see whether this aspect creates any problems with implementation and practicality.
However, one aspect of the AAP has been regarded with favour by most commentators – the first AAC expert panel will be headed up by the former CEO of GlaxoSmithKline (GSK, UK), Andrew Witty, who certainly has a wealth of industry experience in the commercialisation of innovative products as ex-CEO of GlaxoSmithKline (GSK). Although he will have an independent role, he will remain accountable to government ministers. The panel itself will represent the interests of national regulatory agencies, including NHS England, the National Institute for Health and Care Excellence (NICE), and the Medicines and Healthcare products Regulatory Agency (MHRA), and will also recruit advisory expert representatives from industry and patient groups to inform its decisions.
How well do you really know your competitors?
Access the most comprehensive Company Profiles on the market, powered by GlobalData. Save hours of research. Gain competitive edge.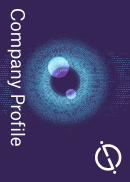 Company Profile – free sample
Thank you!
Your download email will arrive shortly
Not ready to buy yet? Download a free sample
We are confident about the unique quality of our Company Profiles. However, we want you to make the most beneficial decision for your business, so we offer a free sample that you can download by submitting the below form
By GlobalData
Patient access schemes – new arrangement
An interesting subtext in the report is a proposal to streamline one aspect of patient access pathways, by transferring all future risk-sharing PASs from the Department of Health (DH) to a newly established unit with "enhanced commercial capability" within NHS England by April 2018. In parallel, NICE will smooth out commercial engagement between companies and NHS England by liaising during appraisal processes. The report explains that this means that, from early 2018, companies will only need to "begin one dialogue for each medicine", including ultra-orphan products undergoing highly specialised technology (HST) appraisals, and oncology products entering the Cancer Drugs Fund (CDF) for interim managed access during extended NICE evaluations. The report claims that this move will address "existing duplication and bureaucracy", simplify the route through appraisals to patient access, and grant "earlier certainty" to companies, although again the detail of its operation in practice will be the telling factor.
Extra funding for innovation
Together with these proposals and general words of support for innovation in the UK's pharma sector, the government has pledged a cash boost of around GBP86 million (USD113 million) in funding to the industry and the NHS in conjunction with this report. Small-to-medium-sized companies developing innovative digital solutions will receive GBP35 million, and the Academic Health Science Networks (AHSNs) will receive GBP39 million to support local NHS adoption and uptake of innovative technologies. GBP6 million will be provided to a Pathway Transformation Fund to target existing barriers to innovation and help with the adoption and integration of solutions into everyday practice.
So what's the verdict, now it's here?
The industry's initial response to this report has been a fairly resounding (though cautious) positive – albeit a predictable one, since yes, it has been a long wait for an answer, after the excitement the original AAR had generated. At the time, the government stated cryptically that it would "respond more fully in due course, mindful of the need to ensure affordability." Affordability has indeed been addressed in the report, but nevertheless, the new breakthrough pathways are likely to generate real benefits for patients, and introduce efficiencies which can benefit the overall drug approval and patient access processes and rebound positively back to the industry and NHS. And as far as it goes, its recommendations do indeed tackle several of the key original pointers from the AAR. The new AAP breakthrough scheme is likely to complement recent UK innovative approaches such as the EAMS, and bring new important therapies to patients in less than a quarter of the time, if it fulfils its promise. And Witty's leadership of the controlling expert panel should bring considerable and extensive pharma development and leadership experience to the team, while retaining a semi-independent stance and consideration of both pharma and patient interests.
However, the rather large elephant in the room must be addressed. How will these new procedures dovetail with the UK's regulatory processes following Brexit? And more particularly, how are we placed to think about streamlining regulatory pathways, when the whole future relationship with the European Medicines Agency (EMA) and its centralised approval processes is still completely up in the air?
There has still been no clarification whatsoever from the government regarding the UK's future regulatory relationship with the EMA. Indeed, its future location in another European Union (EU) country is still undecided (to be revealed later this month) – one thing that is certain is that it absolutely has to leave the UK. It is acutely ironic, in the circumstances, that the report barely mentions Brexit, or even the crucial regulatory relationship with the EU, at all – beyond a comment in the introductory section expressing the hope that the newly-forged post-Brexit relationship will be a "deep and special partnership". Well, perhaps – but we have to concede that the prospect of smoothing out and accelerating regulatory mechanisms, just when the UK's national regulatory body, the MHRA, faces the very real possibility of a radical change in its future role, has a strong risk of becoming highly convoluted, to say the least – which would be unfortunate, given the goal. Perhaps the government's declared push for "streamlining" in this report might be giving some hint that it may well decide to support the option of a closer link with the EMA in the future – although this is conjectural.