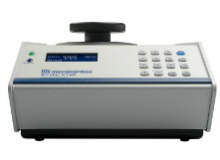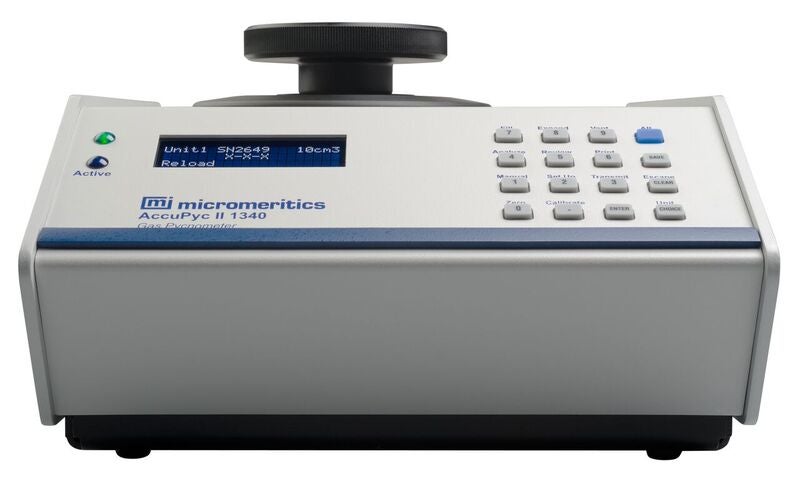 AccuPyc II 1340's gas displacement pycnometry system delivers a fast and fully automatic pycnometer.
It is designed for high-speed, high-precision volume measurements and true density calculations on a range of powders, solids and slurries.
The instrument completes most sample analyses accurately within three minutes. After analysis starts, data is collected, calculations are performed, and the results are displayed. There is a minimal amount of operator intervention required.
AccuPyc II 1340 has a range of features, including:
Maintenance of product integrity using a non-destructive test
Elimination of errors through automatic data acquisition and repetition programmes
Settings for the user's tolerances to comply with standard operating procedures
Increased analysis accuracy, repeatability, reproducibility and speed
Improved efficiency and compliance with bar coding compatibility
Elimination of procedural steps with direct input from an analytical balance
Users can choose from a range of gases and have an adapt system configuration to meet any sample needs. The instrument is inexpensive, requires minimal maintenance and produces a small footprint.
Gas pycnometry is one of the most reliable techniques for obtaining absolute, skeletal and apparent volume and density.
The technique is non-destructive because it uses the gas displacement method to measure volume. Inert gases, including helium or nitrogen, are used as a displacement medium.
Density calculations using the gas displacement method are more accurate and reproducible compared to the Archimedes water displacement method.