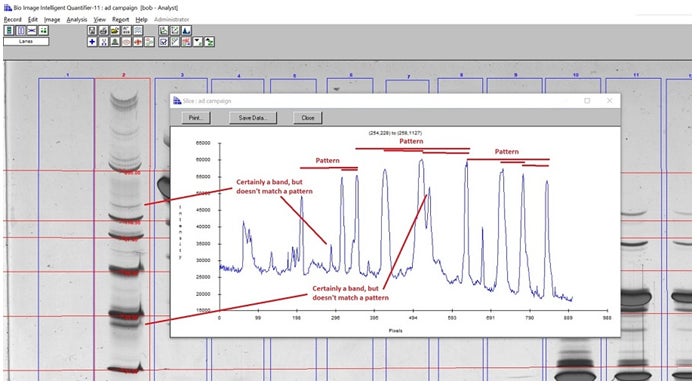 Together, we will combine our Intelligent Quantifier-11 (IQ-11) algorithms, used by customers around the world, with a training set of your gel samples to calibrate each sample, find its lanes, find and quantitate its bands, assign them standards values, and report results. It will work with blots, too. IQ-11 is fully compliant with 21 CFR Part-11.
The process is divided into six steps, which are as follows:
Finding the calibration strip
Finding the lanes
Finding the bands
Determining the band volume
Calculating the standards volumes
Reporting the results
For more information on these steps or the process as a whole, please visit our website or contact us via 'Make an Enquiry' on this page.