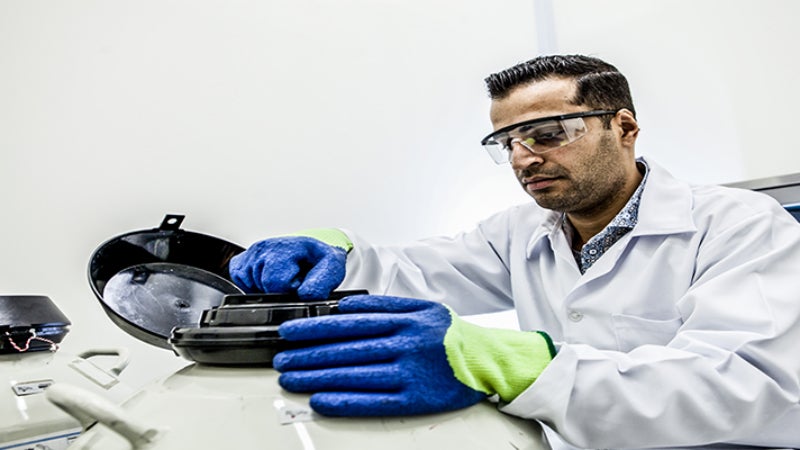 World Courier understands the importance of cell and gene therapy logistics and is able to address critical issues.
Cell and gene therapies demonstrate real promise as they move into the clinical trial phase for a variety of life changing and deadly diseases. The results of these studies and their potential impact to patients, loved ones, and the industry as a whole makes securing the supply chain mission critical, though not easily accomplished.
World Courier has played a key role in more than 15,000 clinical trials, with 99.9% of deliveries conducted without temperature deviations. This helps inform World Courier's rigorous quality standards and special handling requirements for shipments under refrigerated, frozen, and cryogenic conditions.
Precision global logistics planning and flawless execution is a goal the company achieves over and over again. The company's personalised supply chain is trusted by companies with active cell and gene therapies worldwide.
World Courier's experience and global network helps clients define and mitigate risk. As a specialty logistics partner, the company is committed to:
Ensure integrity of the product, chain-of-condition documentation, and custody validation
Execute training at all levels
Ensure airline buy-in and understanding
Recommend transport plans
Craft technical and quality service level agreements (SLA)
Leverage advanced refrigeration and cryo-shipping technologies
Apply leading-edge software solutions for product data monitoring
Maintain a fully GxP compliant network
Operating pressures of up to 40 bar and temperatures up to 700°C. Whether oxidation using...