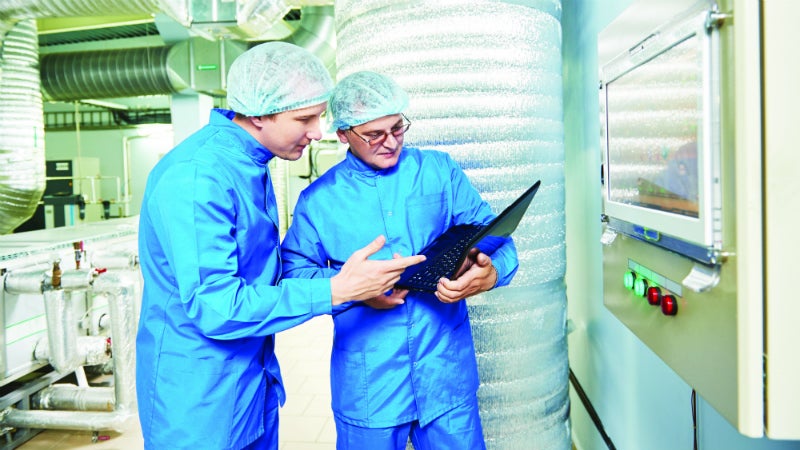 NSF's unique team of ex-regulatory agency inspectors and highly experienced industry professionals provide authoritative consulting and auditing services to major pharmaceutical and biopharmaceutical companies and regulatory agencies worldwide.
The company provides in-depth, expert assessment of technical issues and help outsource your entire supplier audit programme, as well as specialist services in areas such as cost-effective quality management, manufacturing of major dosage forms including sterile and biotech products, pharmaceutical packaging, clinical trial manufacturing, supply and good clinical practice (GCP), and pharmacovigilance (PV), as well as sterilisation procedures, pharmaceutical microbiology, supply chain assurance, good distribution practice (GDP), process and analytical method validation, regulatory compliance for computers and automated control systems, and pharmaceutical water systems.
NSF can help with:
Preparing for regulatory inspections
Due diligence audits for acquisitions
QS audits
Mock regulatory inspections
Good manufacturing practice (GMP) compliance audits
Good laboratory practice (GLP), GCP, PV, clinical laboratory improvement amendments (CLIA) and Biotechnology monitoring programme (BIMO) audits
Over-the-counter (OTC) current good manufactruring practices (cGMP) audits
Data integrity audits and assessments offerings include:
Data integrity focused audits conducted by NSF's pharmaceutical and biotechnology experts, providing findings and recommendations for closing gaps
Third-party data integrity audits such as contract manufacturing organisations (CMO), Commonwealth telecommunications organisation (CTO), contract research organisations (CRO), and other service providers or prospective suppliers
Mock inspections with data integrity focus conducted by NSF's team of former US Food and Drug Administration (FDA) and Medicines and Healthcare Products Regulatory Agency (MHRA) regulators help your company prepare for the real inspection
Data integrity assessments; a collaborative approach to identify system weaknesses and find solutions by utilising its team's expertise.
Auditor training by NSF's pharma biotech experts
Join our webinar on Tuesday 10 December at 3PM London / 10AM New York to...