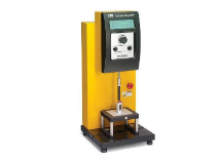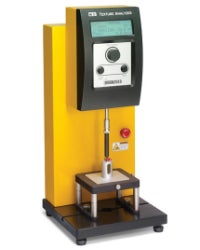 The CT3 is a robust compression and tension test instrument that uses various fixtures to assess the integrity of pharmaceutical products and medical devices.
Brookfield has developed a line of fixtures and accessories for the instrument to help tackle pharmaceutical challenges.
CT3 provides a choice of five load ranges of up to 50kg and a range of probes and accessories for applications.
In addition, two adjustable base tables allow versatility of sample testing and six tests modes are available, as well as a calibration check.
Up to ten additional customised test methods can be stored. The CT3 has an easy-to-read display and intuitive controls, which provides a 'real life' insight into physical properties.
Other benefits of the CT3 include:
Texture Profile Analysis (TPA) specific for the food industry
USB and RS232 outputs
Conforms fully with GME and GMIA monographs for gelatin Bloom assessment with a built-in Bloom test function
Gelatin Bath System available for sample conditioning
Supplied with texture loader software to allow creation of up to ten customised tests
Can be used with TexturePro CT to easily create custom reports and graphs