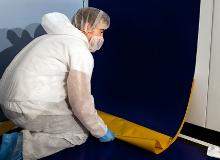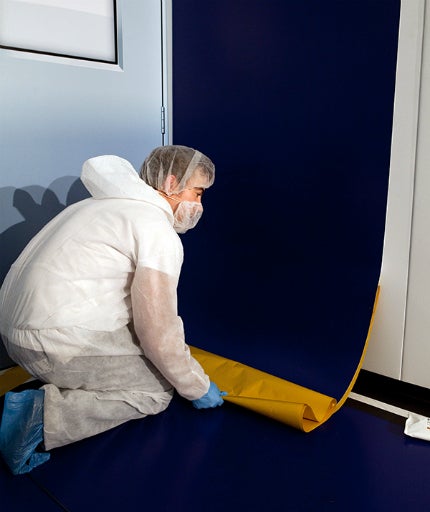 Our wall panels provide the perfect complement to Dycem flooring, creating a 360° contamination control solution.
Designed to further reduce airborne contaminants, Dycem's wall panels can be seamlessly installed into any walled area or air shower.
At a 2.1mm thickness, they preserve valuable wall space within key critical areas, and can be bespoke installed to fit around existing obstacles, such as air shower nozzles.
The Dycem wall panel system is fitted with a double-sided adhesive which is clean upon removal. The seams can be hot or cold welded, depending on the nature of the environment they are installed into.