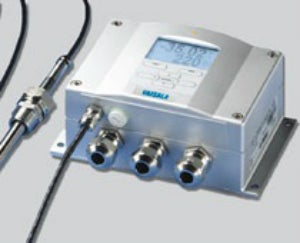 Vaisala's DRYCAP dewpoint and temperature transmitter series DMT340 is designed for industrial low humidity applications, including compressed air drying and metal treatment.
There are five different probe types that are designed to meet various installation requirements.
Vaisala DRYCAP sensors provide accurate, reliable measurements with long-term stability and fast response times.
The sensors are:
Condensation resistant
Unique auto-calibration features
Graphical display and keypad for operation
Optional alarm relays and mains power supply module
Integrated data logging with more than four years of measurement history
LAN and WLAN communication options
NIST traceable calibration with a certificate included