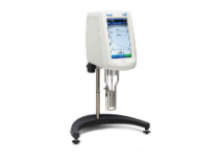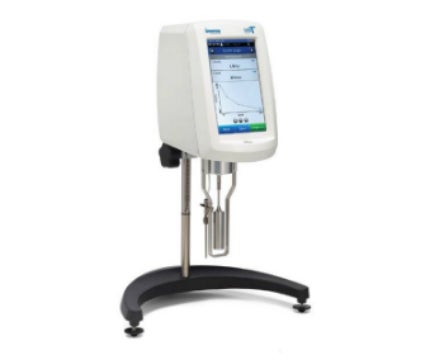 DV3T Rheometer is a programmable rheometer with a touch screen interface and graphical data display, which measures fluid viscosity in various applications for the pharmaceutical industry.
The DV3T Rheometer has a broad measurement capability, including yield stress measurement, quick single-point viscosity tests, and complete flow curve characterisation.
It is an ideal instrument for quality control labs, as well as demanding R&D departments investigating flow behaviour of liquids and semi-solids.
DV3T has a 7in full colour, touch screen and supports multiple languages, which displays information including viscosity, temperature, shear rate / stress, torque, spindle / speed, step program status, and math model calculations.
Enhanced security is available with customisable user access, date / time stamp file, password access, and portable log-in settings.
Built-in options include math modelling, yield tests, timed tests, data averaging, programmable quality control limits / alarms, customisable speed / spindle lists, and on screen data comparison.
An auto range feature shows maximum viscosity measured with any spindle / speed combination, and characteristics can be analysed such as yield stress, flow curves, levelling and recovery.
Integrated temperature control is provided with a connection to a Brookfield TC series bath and AP controller.
The USB PC interface provides an optional computer control and automatic data gathering capability, and custom test programs can be downloaded with PG Flash software.