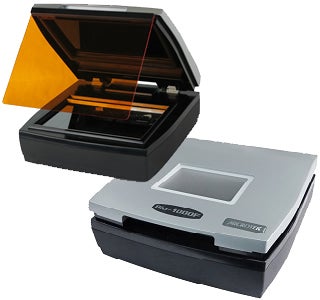 The Bio-1000F fluorescent scanner from Microtek offers sensitivity and versatility, is compact, and very affordable. Combined with our industry proven Intelligent Quantifier® software, you get the best gel imager available for non-toxic DNA stains!
Sensitivity down to 0.04ng per band
Doubles as a gel excision station
Footprint smaller than that of a laptop
Easily affordable – contact us for a quote
Bio Image Intelligent Quantifier® software is used by thousands of researchers across the world every day to provide accurate quantitation and analysis. The software is intuitive and easy to use, with built-in automation and workflow tools so you can quickly define protocols and run them easily and repetitively.