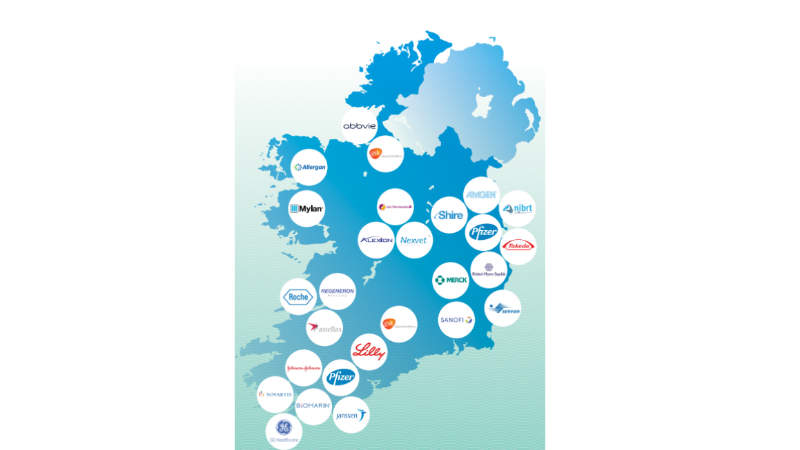 Ireland is a location of choice for biopharmaceutical manufacturing, with €10bn invested in new biopharmaceutical production facilities in Ireland in the last decade for new biotech manufacturing facilities in both drug substance (Alexion, Pfizer, Regeneron, Lilly, J&J, BMS, BioMarin) and drug product (Sanofi-Genzyme, Allergan, Jazz Pharmaceuticals, Amgen, and MSD).
Head of Biopharmaceuticals at IDA Ireland Tommy Fanning highlights that Ireland's existing clients have continued to invest and have been joined by an exciting new group of high-growth companies.
A deep pool of talented employees, an exemplary regulatory compliance record, strong government support for research and development (R&D) and zero-defect biopharmaceutical manufacturing excellence have driven this recent wave of investment in new biotech companies.
The Irish Government is committed to continuing to invest in education and research to ensure that Ireland remains the competitive location of choice for new biotechnology manufacturing operations.
We have established NIBRT, which, with its pilot-scale biotech manufacturing equipment, serves as a flight simulator for biotech manufacturing. NIBRT is now working with world-leading companies and training more than 3,500 people annually, as well as growing its investment in process research.
Ireland's Health Products Regulatory Authority (HPRA) has ensured the maintenance of a high-quality professional regulatory environment, securing global supply chains for life-saving medicines. IDA Ireland is available to assist you at all stages of your decision-making process and we also have a dedicated aftercare team to assist you with product implementation.
Why choose Ireland?
Talent – Ireland has one of the youngest and fastest-growing labour force in Europe. More than 27% of undergrad enrolments were in the areas of natural sciences, ICT or engineering in the 2015/2016 academic year.
Regulatory compliance – Ireland has an exemplary compliance record with regulatory agencies, including the US Food and Drug Administration (FDA), the European Medicines Agency (EMA) and the Health Products Regulatory Authority (HPRA).
Track record – Some of the world's top ten biopharmaceutical companies have a significant presence in Ireland and the country is a proven location for multilingual service activities.
Research and development (R&D) – Ireland has a strong track record of clinical and academic research excellence, ranking highly in nanotechnology and immunology.
Technology services hub – Ireland is a major European technology hub with a talented multilingual technically qualified workforce.