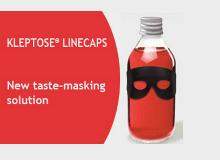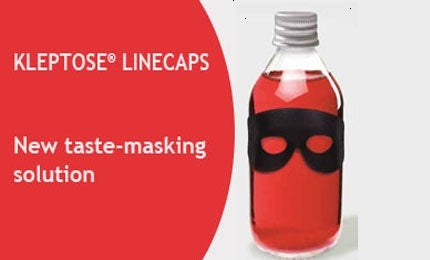 KLEPTOSE® Linecaps is a pea maltodextrin designed for masking unpleasant drug tastes. It is ideal for paediatric formulations, nutraceutics and OTC.
The ideal taste masking technology should involve the minimum number of processing steps.
KLEPTOSE® Linecaps offers the advantages of being derived from a natural source and of simple use.
This new technology is based on pea maltodextrin which forms a flexible helix enabling the entrapment of the drug molecule when solubilised into solution.
A taste masking technology suitable for a wide range of dosage forms: solids, liquids, sachets, dry syrups and ODF.