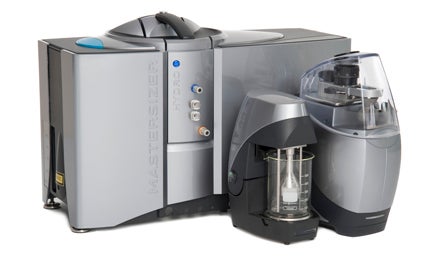 The Mastersizer range comprises easy-to-use, accurate and reliable particle size analysers. High-performance devices cover particle sizes, which range from nanometers to millimetres, providing reliable independent measurements.
The company's experience and applications knowledge went into every stage of the design of the new instrument, from fundamental particle sizing performance through to user ergonomics and method advice.
Industry-leading design and ergonomics means that Mastersizers combine stylish modern design with practicality in a compact footprint, giving maximum value from instrument investment and precious laboratory space.
Mastersizers are used worldwide by thousands of companies and research institutes.
Below are the forthcoming shows that will exhibit Malvern's pharmaceutical solutions in 2020. Conferences and...