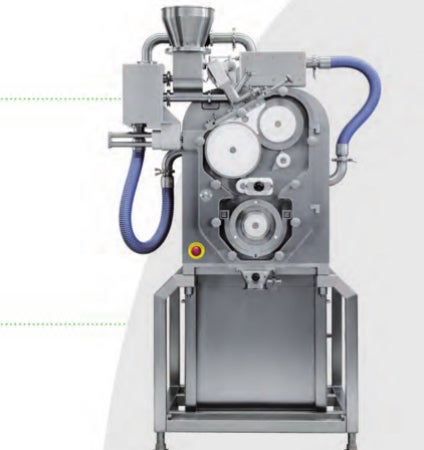 With a capacity from 10g to 100kg/h per trial, this roller compactor is suited to laboratory use, while also handling pilot and small-scale production.
It has a standard OEL of <3µg/m³ and a free floating gap design. In addition, the machine is fully instrumented and has a constant ribbon density.
Additional options for the Mini-Pactor include high-containment solutions, an integrated 2-step granulation system, separate feed funnel for small quantities, and an operator interface with industrial PC solutions.