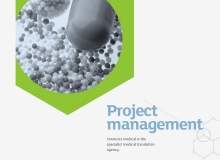 In addition to translation experts, Conversis employs designers to produce your marketing materials as they were originally intended but in a way that also enables them to meet local customs and print standards.
We can advise when all you need is a simple translation of the words in your design, and when you need to change certain colours, symbols or other design elements. At times, we may also recommend a radical design change for the new market.
Our experienced design team works closely with the project managers, translators, editors and proofreaders exchanging ideas and feedback to ensure the best result for our client.
Our desktop publishing team have a quick turnaround of high-quality documentation and graphic localisation projects.
Conversis' aim is always the same: to ensure the product you deliver with our help is as successful abroad as it is at home.