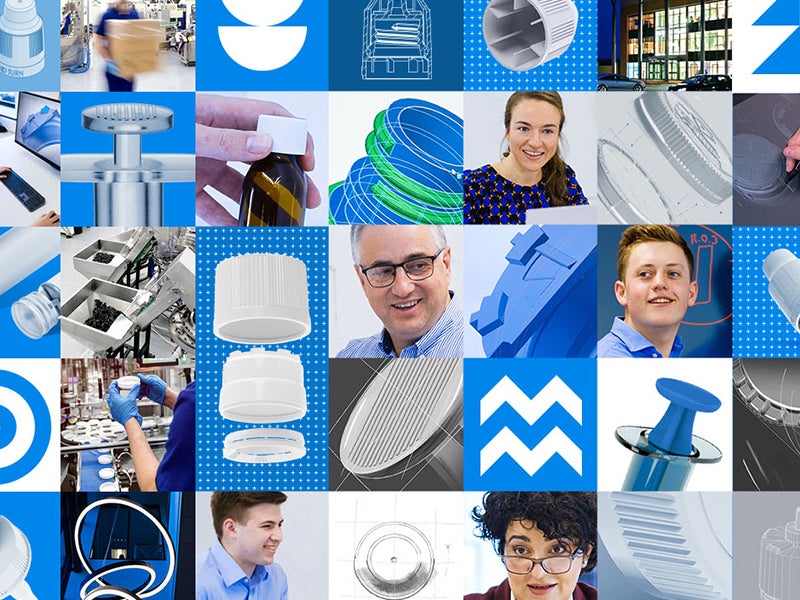 Combining design and manufacturing services to keep your costs down
DiD recognised a gap in the market for a full-service packaging design, innovation and development agency for pharmaceutical and healthcare businesses. We don't just create the visuals, we also remove all of the issues involved with modern packaging and then develop it in our on-site production facility.
Fuelled by individuality
DiD is all about the individual. Our teams are comprised of scientists, engineers, designers and development specialists who are personable and helpful, discussing your exact needs and goals so that we understand what makes your product unique, relevant and valuable. We then offer expert suggestions that mean the difference between short-term success and an outstanding triumph that takes your brand to the next level.
Our unique approach to primary packaging development, supports our partners in becoming market leaders in their industries.
DiD was founded on a clear mission to become the leading design house for healthcare and pharmaceutical packaging solutions as well as other industries who require quality design. We're a newly formed business with a fresh perspective, yet we benefit from over fifty years of experience through our parent company, Origin Pharma Packaging. The result is wisdom combined with ingenuity, based within market-leading facilities run by a team of creative specialists, development experts and talented engineers.
Innovation
"One size fits all" is an outdated concept. Your packaging deserves a bespoke solution designed around your unique requirements and goals, all while remaining cost-effective.
Collaboration
It takes a team effort, your team and our team to achieve great things. Our designers, engineers and production specialists apply the latest technology and software to create packaging that exceeds your expectations.
Trust
With over fifty years in the pharmaceutical primary packaging industry, you gain the peace of mind that we have the experience, skills and capability required to deliver an exceptional product.
Result
Delivering on time every time, we present you with the highest quality of commercial-ready packaging that supports the growth, diversification and enhancement of your business.
Market-leading facilities
DiD operates from market-leading facilities in the heart of East Yorkshire, where our team of design prodigies and engineering specialists create packaging masterpieces. This highly sophisticated, versatile and internationally compliant environment has been specifically created around the needs of contemporary packaging development and engineering, ensuring optimum results.
Every product we work on receives the precision and imagination it needs to jump off the shelf. We recognise the importance of design that guides the user experience, which is why your product packaging is structured around the expectations of modern consumers.
When you choose DiD for your pharma or healthcare packaging, you're investing in genuine dedication. We apply our knowledge, creative flair and problem-solving abilities to take the product from its conceptualisation stage all the way to completion, ensuring that safety, compliance, marketability and speed are factored in as standard.
Using the latest techniques that include 3D modelling and rendering, prototyping and advanced testing, we remove the headache that comes with an intricate research and development process. In fact, our designers, developers and engineers are so accomplished at what they do, you may be surprised by how quickly we progress your product from design floor to superstore.
Services we provide:
• Concept sketches
• 3D Modelling
• Prototyping
• Technical Design Files
We listen. We imagine.
We care. We deliver.
We DiD!