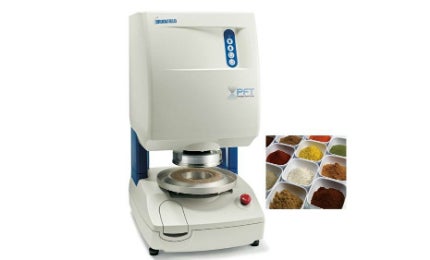 The PFT Powder Flow Tester provides quick and easy analysis of powder flow behaviour in industrial processing equipment.
PFT evaluates powder discharge from storage containers and can be used as a quality control check for incoming materials.
It rapidly characterises new formulations for flowability and allows R&D to adjust composition to match flow behaviour of products.
The tester is ideal for manufacturers who process powders daily and want to minimise or eliminate downtime, and save costs that can occur when hoppers discharge erratically or fail to discharge.
Key features include a compact design, which allows the tester to easily fit on a workbench, with a range of test options available including flow function, a time consolidation test and wall friction.
Data output includes flow index, arching dimension, rat-hole diameter, hopper half angle, gravity chute (wall friction) angle, and bulk density curve.
The tester has a choice of flow function tests such as a demo, which takes less than ten minutes and a standard option. In addition, the shearing algorithm captures peak stress value, subsequent stable stress value, and the device recognises 'slip stick' materials.
The new RST series of touch screen rheometers offers the quickest and most comprehensive rheological...