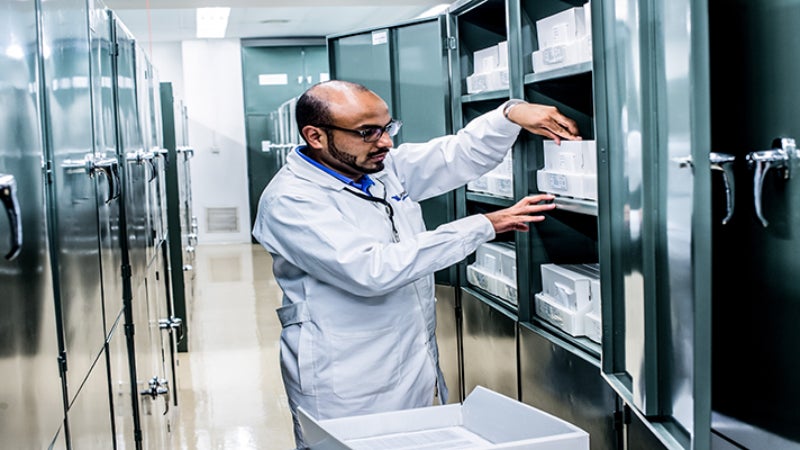 Supply chain optimisation and operational efficiency demand more than just safe and timely transport. World Courier helps ensure products and samples are delivered on time and in optimal conditions. It also provides the clinical development community with services that enhance the performance of their research and development (R&D) investments.
World Courier's latest development takes the storage and distribution of your clinical trial material to a higher level. With company-owned good manufcturing practice (GMP) compliant facilities, comprehensive standards of practice (SOP) and a proprietary clinical trials management (CTM) software system, the company's 14 investigational drug storage depots help customers access the most demanding regulatory environments.
Strategically located to reach the fastest growing emerging markets, World Courier's depots offer an unparalleled service, including comparator sourcing and commercial drug storage in many locations. The company has the experienced personnel, global offices, and in-market expertise required to ensure optimal handling, transport, and delivery of vital medicine that World Courier has.
World Courier helps you improve product access and achieve optimal business outcomes with timely delivery of high-value products, unsurpassed knowledge and proven processes. #
Rely on World Courier for:
Reception and redundant checking of each received shipment
Certifications such as MAWB, Certificate of Analysis, Commercial Invoices, and Packing List
Redundant security mechanisms in preparing and shipping procedures
Same-day or next-day delivery to all intra-country locations in accordance with the documentation of each IVRS and sponsor's requirements
Hand delivery directly to responsible person in each medical center
Immediate confirmation of delivery with time, date, and name of the individual accepting the shipment
Real-time inventory visibility
Traceable source documents according to GMP regulations
Traceable movement of all material received, stored, and distributed
Global best practices and SOPs
In-transit temperature management
Dedicated, high-touch account managers assigned to every customer
Isolation of aseptic processes is not a new technology. Rigid stainless-steel isolators have been available...