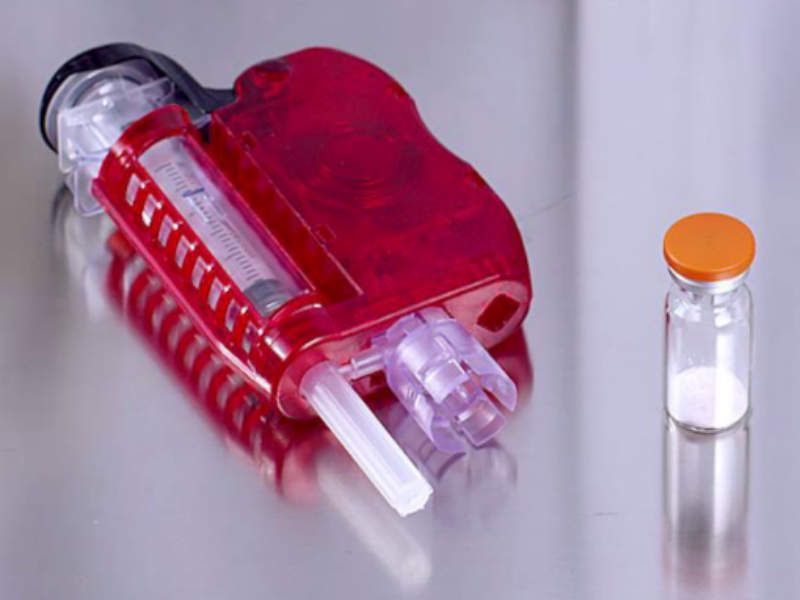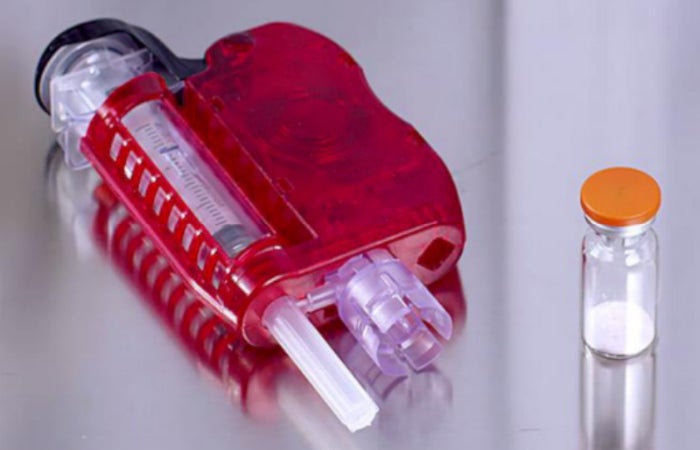 Weibel's Reconstyringe® product family offers a fully automated reconstitution of lyophilised drugs.
The drug is contained in a vial and the solvent in the MiniBagSystem. It runs through a full reconstitution cycle until finally the drug is drawn into the SuperCapSyringe® for injection.
Following Weibel's mission, all functions and parts needed for reconstitution of a specific drug and the application are integrated into one product.
The Reconstyringe® is available for vials with a 13mm or 20mm collar. The standard syringe size is 3ml. They are available as luer lock or staked needle solutions. Needles gauges are from 31G to 22G and in lengths ranging from 0.5" to 1.5". Thanks to the modular design the Reconstyringe® can be adapted to your specific needs.
Packaging
The Reconstyringe® is sterile and packed in a blister.
Full Service available
For clinical studies or small-scale productions, Weibel CDS offers the Reconstyringe® ready-to-use, filled with the solvent required for your drug in the correct quantity required for reconstitution.
Reconstyringe® is a registered trademark of Weibel CDS.