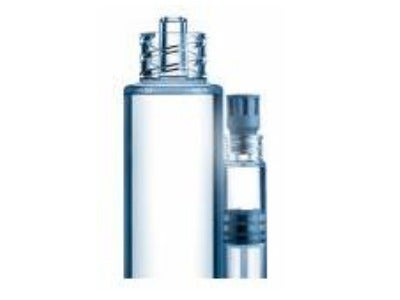 Glass prefillable syringes
SCHOTT offers a wide range of prefillable syringes, including completely sterile syringe sets, ready for the filling process.
Our prefillable glass syringes are packed in nests for easy handling and filling syriQ™ sterile and syriQ™ bulk. Key features include:
Available with luer lock, luer cone or with staked needle
syriQ™ bulk syringes are available with or without staked needle and are delivered in rondo trays
Available in different sizes
Click here for more information.
Sterile prefillable syringes
SCHOTT TopPac® sterile prefillable syringes are made of cyclic olefin copolymer (COC) high-tech polymer.
These ready-to-fill syringes are break-resistant, lightweight and transparent. They are packed in nest form to enable easy handling and filling.
SCHOTT TopPac syringes are available with integrated luer lock. They are supplied, according to customer requirements, as a complete set with rubber components.
A high moisture barrier of COC high-tech polymer enables long-term storage of drugs, even in small containers. SCHOTT TopPac prefillable syringes are available from 1ml to 50ml and are suitable for long-term storage, as well as the administration of injectable drugs for a variety of therapeutic areas.