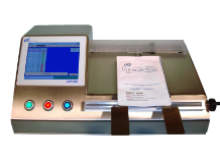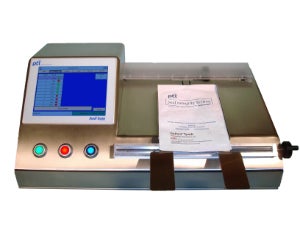 Seal-Scan characterises seals that are visually acceptable but possess defects, which affect product quality and shelf-life.
The systems use non-contact airborne ultrasonic technology to conduct seal integrity testing and analysis of pouches and flexible packaging.
Seal-Scan 520 is a semi-automatic inspection system that detects seal defects and characterisation, as well as material analysis.
The system also offers advanced digital imaging software tools for process control and in-depth seal quality analysis. Seal-Sensor is the online configuration for 100% automated inline scanning of pouch seals.
Seal-Scan 520 provides statistical sealing trend analysis and a high resolution opto-acoustic image of the seal. A range of defects, leaking and non-leaking, process-related and random, can be detected by the system.
Seal-Scan 520 produces detailed statistical analysis by either L-scan or C-scan.
The L-scan, a single linear scan along the x-axis of the seal, offers a line graph of seal integrity. C-scan provides multiple scans along the x and y axis of seal area that provide an opto-acoustic ultrasonic image of seal structure.
Seal-Sensor can be integrated into a pouch production or pouch handling line with 100% online defect detection.