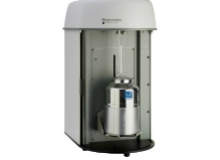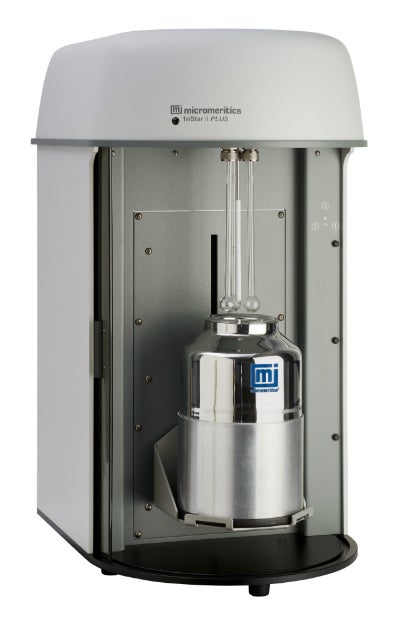 Micromeritics' TriStar II Plus is a fully automated, three-port surface area and porosity analyser. It is designed for laboratories that require expanded throughput and high-quality data.
A direct correlation has been shown between particle size distribution and bulk properties such as surface area, porosity and powder flow. This data can be used as an indicator to predict CQAs of the drug substance in order to support roller compaction formulation processes.
Specific details of the isotherm can be observed and recorded to provide high resolution pore structure details.
Analysis ports operate simultaneously and independently for high throughput sample evaluation.
Low surface area substances found in pharmaceuticals processes can be accurately and reproducibly analysed with the Krypton version of the TriStar II Plus.
Intuitive MicroActive software enables the interactive evaluation of isotherm data. It reduces the time required to obtain surface area and porosity results.
Interaction with adsorption data is direct and user-selectable data ranges through the graphic interface. This allows direct modelling for BET, t-Plot, Langmuir and DFT interpretation.
A file add-and-subtract feature allows the overlaying of up to 25 data files, including mercury intrusion data.
The report options editor allows the user to define up to five reports with on-screen previews, while a dashboard provides and monitors access to real-time instrument performance indicators, as well as maintenance scheduling information.