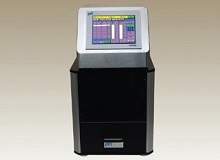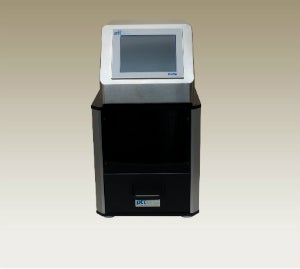 The VeriPac D-Series is an array of adaptable and non-destructive package inspection systems for pouches and flexible packaging.
VeriPac inspection systems provide quantitative data that correlates to leak rate and leak size, as well as a qualitative result (PASS or FAIL). To accommodate various package specifications and test sensitivity requirements, the VeriPac D-Series is available in different leak test instrument and the test chamber capacity configurations.
The VeriPac D-Series implements an ASTM-approved vacuum decay leak test method (F2338) recognised by the US FDA as a consensus standard to test package integrity. This method was developed using VeriPac leak test components.
VeriPac D-Series inspection systems are an alternative to destructive testing because they remove the subjective results, waste and costs related to these methods. Vacuum decay leak testing technology provides a fast return on investment when compared with destructive methods
VeriPac D-Series testers have also resolved the issue of locating critical defects that affect shelf life and product quality. Since testing is non-destructive and test cycles are very short, both the quantity of samples and testing frequency can be increased.
Benefits
Accurate and repeatable results
Cost-effective with rapid return on investment
Non-destructive, non-invasive, no sample preparation
Simplified inspection and validation processes
Supports sustainable packaging initiatives due to zero waste
Test multiple packages in a single cycle
Technology
The VeriPac tester is connected to a specialised drawer-style test chamber for convenient and easy handling and testing. Each D-Series model achieves a specific range of test sensitivity and features two test chamber drawer sizes, depending upon the package and specifications. This test configuration is how the package is tested.
The flexible membrane will minimise test chamber head space for maximum test sensitivity. The single or dual vacuum transducer monitors the test chamber for both the level and change in vacuum over a preset test time.
PTI uses its patented flexible membrane that conforms to the package shape and size. Vacuum variations identify defects and leaks within the package, and multiple packages can be tested in a single cycle.
The VeriPac D-Series testers are suitable for a wide range of pouches, stick packs and sachets, without altering parts or system settings.
Inspection criteria
Measures seal integrity of entire package
Test sensitivity range between ten and 20 microns