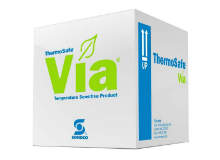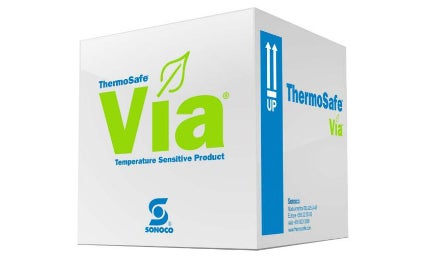 Via Pre-Qualified Insulated Shippers are designed to use simple packaging configuration, reduce operational complexity, and optimize total cost of ownership.
With Via, customers can be assured of the efficacy of their valuable temperature-sensitive products and maintain regulatory compliance throughout distribution.
Benefits include:
Simple design with robust performance
ZERO BENCH-TIME™ of PCMs greatly simplifies the packout process and increases efficiency
Available in reusable and single-use models or purchase PCMs separately to interchange configurations
Uses VIP insulation and PureTemp® PCMs resulting in fewer components and lower weight, decreasing total cost of ownership
Not all PCMs are created equal. PureTemp® is a patented, proprietary formulation of natural vegetable-based PCMs, both non-toxic and biodegradable
Pre-qualified to our real-world ISCsilver® ambient temperature profiles
Modular format for fast customization
If one of our pre-qualified shippers does not meet your shipping requirements, a modification or custom solution can easily be tailored to your exact requirements.