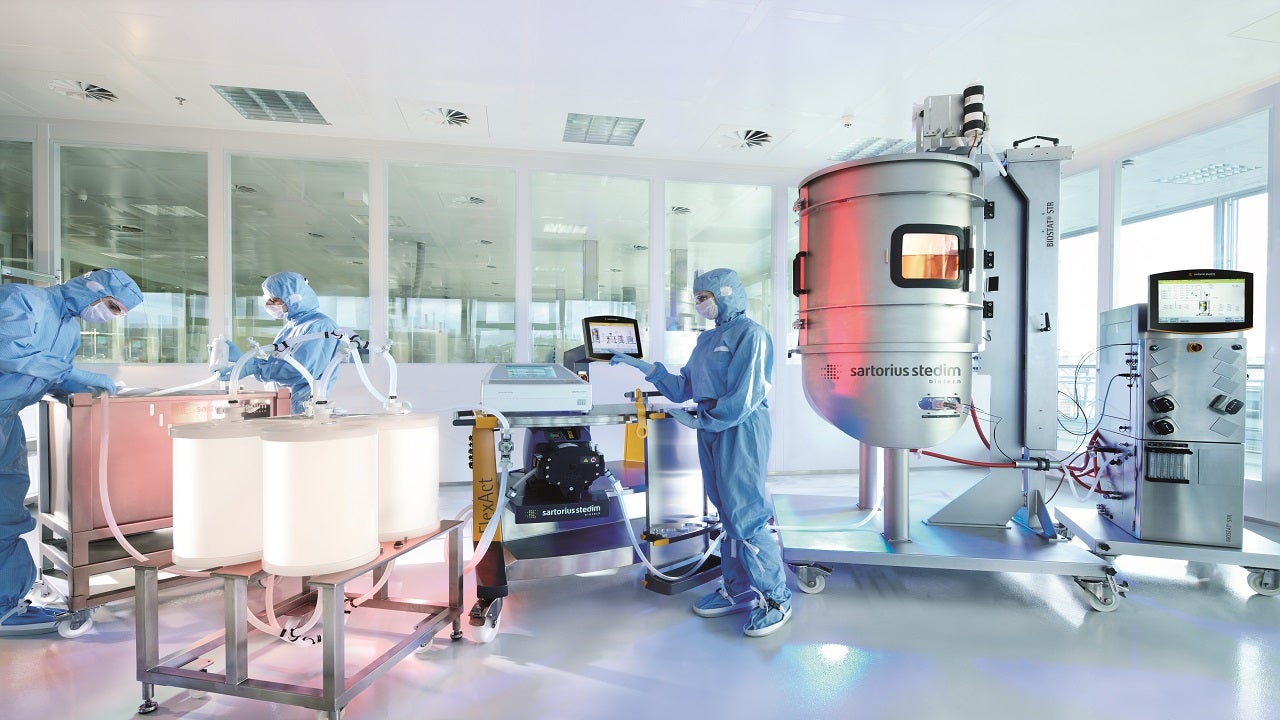 Abzena's new GMP manufacturing site is being developed in Sanford, North Carolina. Credit: Abzena.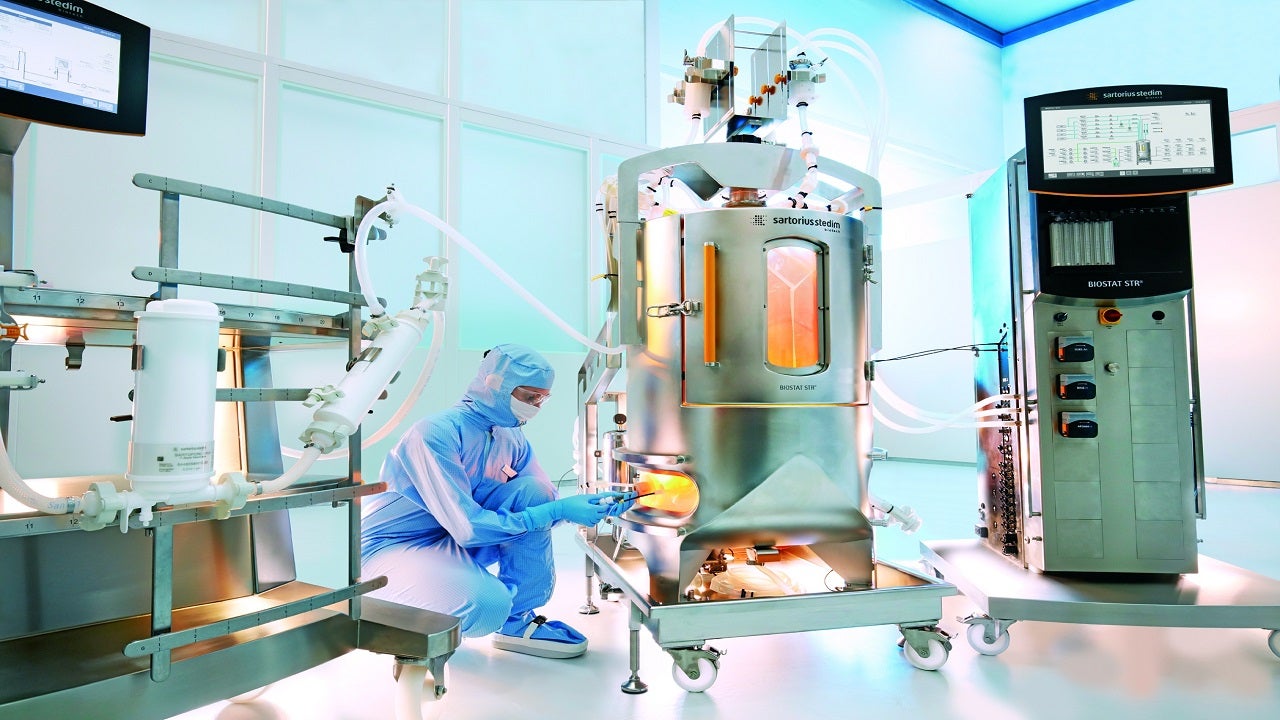 The cGMP facility will be used to produce mammalian biologics. Credit: Abzena.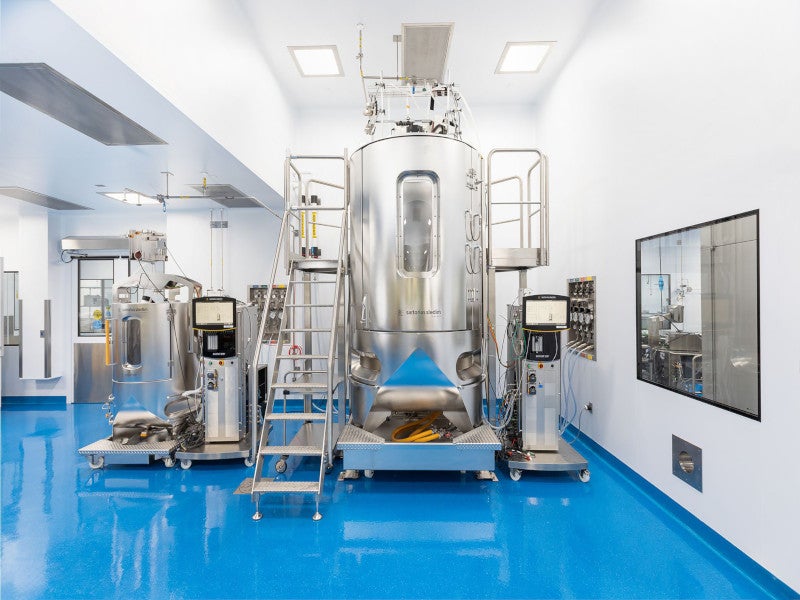 The facility will support Abzena's Phase III clinical and commercial manufacturing capabilities. Credit: Gorodenkoff / Shutterstock.
Multinational life sciences company Abzena is building a current good manufacturing practice (cGMP) manufacturing facility for mammalian biologics in Sanford, North Carolina. The facility will expand the company's manufacturing capacity to meet customer demand.
The facility will be Abzena's sixth location in its worldwide network, through which the company aims to offer integrated solutions to customers.
Being developed with an investment of around $213m, Abzena's new manufacturing site is expected to create 325 local jobs.
Location of Abzena's cGMP biologics facility
The biopharmaceutical manufacturing site is located in the city of Sanford in Lee County, North Carolina. Abzena chose North Carolina because of its position as a biotechnology leader and an enabling business environment for developing and manufacturing new drugs, as well as expanding its market.
The state also offers access to a skilled workforce and other resources, which the company plans to use to continue serving its clients.
Details of Abzena's Sanford facility
Located in Central Carolina Enterprise Park's 117,000ft² Shell Building 2, the Abzena facility will be primarily dedicated to producing mammalian biologics for clients. It is designed for Phase III clinical trials and the commercial-scale production of biologics, allowing companies to manufacture a diverse range of products.
Four modular suites will be built in the initial construction phase, each with up to two 2,000l single-use bioreactors. Two more 2,000l suites will be added in later stages.
The Sanford plant is intended to allow Abzena to meet increasing client demand for commercial-scale 2,000l single-use bioreactors in multiple therapeutic areas. The state-of-the-art manufacturing facility will be able to accommodate both existing and advanced manufacturing technologies, such as continuous manufacturing and perfusion.
Financing for the biologics manufacturing facility
North Carolina's Economic Investment Committee has approved $7.7m in Job Development Investment Grants (JDIG) for the new plant, subject to the fulfilment of certain investment and employment generation targets.
Abzena has also secured $632,000 in community college workforce training funding, as well as $11.5m from Lee County and Sanford.
The project is expected to increase the state's gross domestic product (GDP) by $1.6bn and generate $45.3m in net tax revenues until 2033.
Partnerships involved in the project
Abzena received technical support from NCBiotech, a public-private partnership organisation based in North Carolina's Research Triangle Park, in choosing the location for the biologics production plant.
The company was also supported by the Economic Development Partnership of North Carolina, the North Carolina Department of Commerce, the North Carolina Community College System, the North Carolina General Assembly, the Office of US Senator Thom Tillis, Duke Energy, Lee County, the City of Sanford, and the Sanford Area Growth Alliance.
Contractors involved in the project
In June 2022, IPS-Integrated Project Services received a contract for providing the complete design, construction management, commissioning, qualification, and validation (CQV) services for Abzena's Sanford facility.
Marketing commentary on Abzena
Abzena is a privately owned, multinational British contract development and manufacturing organisation (CDMO) that produces cell-based biologics for academic research laboratories and pharmaceutical firms.
Based in Cambridge, UK, the company operates sites in San Diego, California, and Bristol, Pennsylvania. It is experienced in synthetic organic chemistry, custom synthesis, and bioconjugation.
Abzena was formed through the incorporation of PacificGMP, PolyTherics, Antitope, Warwick Effect Polymers, and The Chemistry Research Solution (TCRS).
The company provides services focused on antibody discovery and immunology analysis, offering products ranging from early discovery to mid-phase pharmaceutical manufacturing.
Abzena collaborates with global companies and academic institutions, including major biopharmaceutical brands, to develop and produce better therapies for patients.