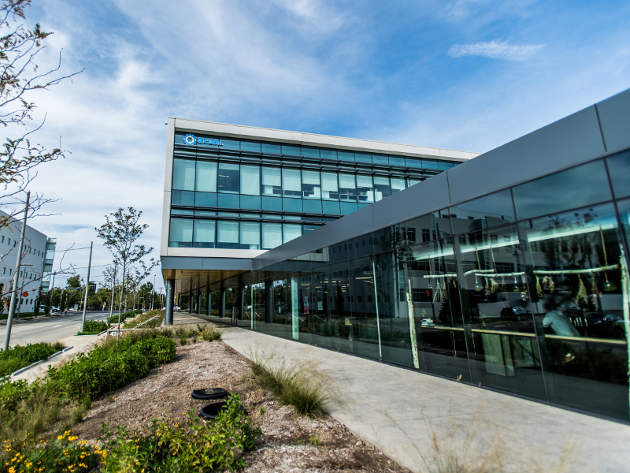 US-based pharmaceutical company Alcami has relocated its existing analytical testing facility in Missouri to the Cortex Innovation Centre in Central West End, St Louis.
The old facility has been operational since 1992, with around 80 employees. The workforce is expected to reach 125 by 2021.
Alcami announced an investment of $10.7m for the facility's relocation in February 2017, and construction began in September that year. Located at 4260 Forest Park Avenue, the new site provides easy access to the company's domestic and international business partners. It also offers 30% more laboratory space and 14% more stability space compared with the company's older facility.
The laboratory is intended to perform microbial and chemical analysis, covering raw material and antibiotic testing, drug product release, stability testing, water testing, in-process evaluations and environmental monitoring for both sterile and non-sterile drugs.
Featuring advanced equipment, the facility will strengthen Alcami's ability to expand customised services and client-centric innovations for pharmaceutical and biotechnology markets.
Features of Alcami's new St Louis analytical testing laboratory
In addition to the existing equipment, a wide range of technologies has been installed at Alcami's new state-of-the-art facility to support development and analytical testing in the drug manufacturing and packaging sectors.
The site incorporates a lab for handling photo-sensitive materials, a low-humidity room for testing and handling hygroscopic materials, pharmaceutical isolators for sterility testing, and ultra-performance liquid chromatography (UPLC) equipment for the analysis of drugs.
"The facility will strengthen Alcami's ability to expand customised services and client-centric innovations for pharmaceutical and biotechnology markets."
The laboratory is also equipped with inductively coupled plasma mass spectrometry (ICP-MS) analytical equipment, which allows pharmaceutical companies in their transitions from USP wet chemistry heavy metals.
Facilities at the laboratory
Alcami's new analytical testing laboratory occupies the top two floors of a 5,574m² three-storey building in the Cortex Innovation Community complex. This 809,371m² innovation centre promotes bioscience and technology research and development (R&D).
The second floor of the building accommodates a conference room, a large multi-purpose room, 497.5m² of cubicles and office spaces, and a reception area.
The building's third floor houses a sample storage room, a locker room, separate laboratories for chemical and microbiological analysis, lab supervisors, glassware wash and storage areas, and a cleanroom with speciality laboratory areas.
Alcami plans to replace the cleanroom testing equipment with sterility test isolators in order to reduce the laboratory space.
Marketing commentary on Alcami
Based in North Carolina, US, Alcami provides customisable services to pharmaceutical and biotechnology companies. With an employee base of 1,000, the company operates seven facilities worldwide.
Alcami offers various technologies for applications, including analytical development and testing services, active pharmaceutical ingredient (API) development and manufacturing, formulation development, packaging, solid-state chemistry, and clinical and commercial finished dosage form manufacturing.
Alcami owns two other analytical testing centres in the US, including one in Wilmington, North Carolina, and the other in Edison, New Jersey.