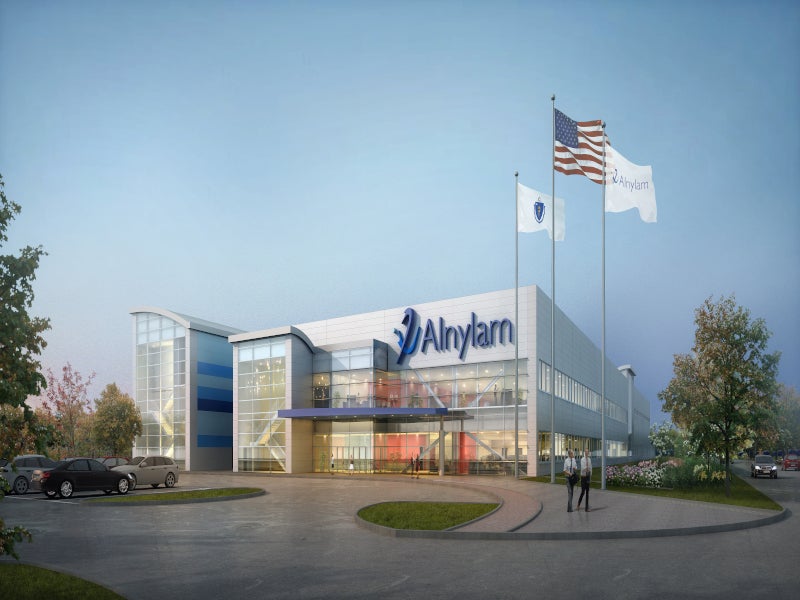 Alnylam Pharmaceuticals constructed a new multi-product facility in Norton, Massachusetts, US. Photo: Business Wire.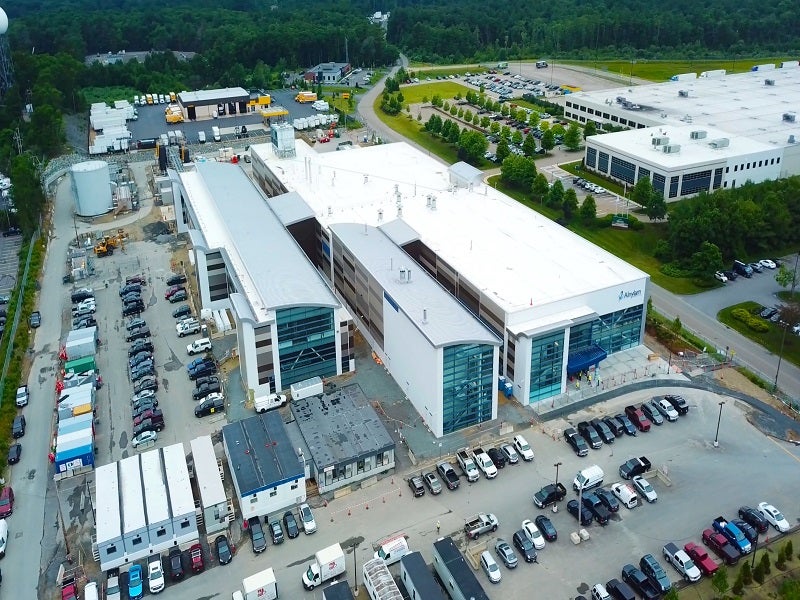 The Norton facility manufactures RNAi therapeutics, which use the natural process of RNA interference to treat diseases. Credit: Alnylam Pharmaceuticals, Inc.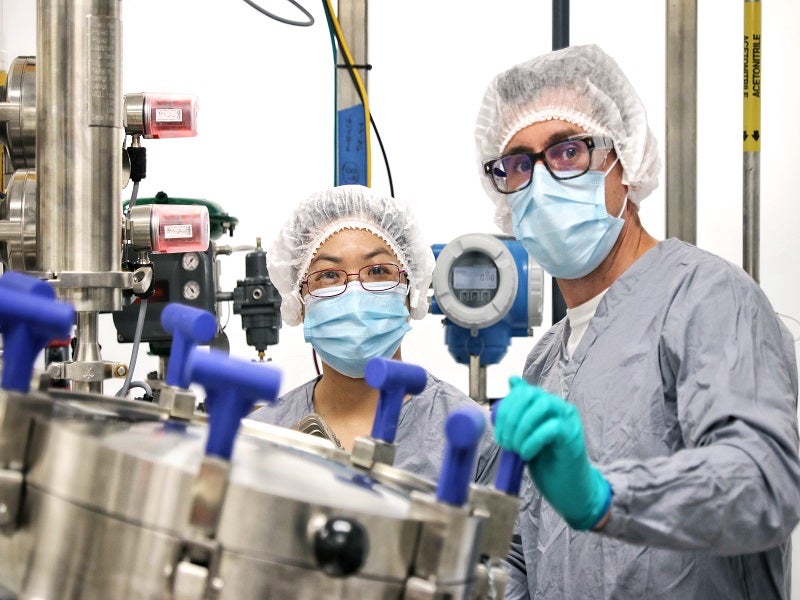 The facility created 150 new jobs at Norton. Credit: Alnylam Pharmaceuticals, Inc.
Alnylam Pharmaceuticals, a biopharmaceutical company based in the US, has built a new drug manufacturing and cGMP warehouse facility in Norton, Massachusetts, US, as part of its plans to expand its manufacturing capacity.
The facility produces the company's RNA interference (RNAi) therapeutics to fulfil global clinical and commercial demand.
The company broke ground on the $200m facility in April 2016 and development of the facility was completed in January 2020. The facility has generated 150 new full-time jobs at Norton.
Proximity to headquarters
Alnylam surveyed numerous sites worldwide before deciding on the Norton location. The facility is 40 miles from the company's headquarters in Cambridge, Massachusetts.
This proximity helps the company to cut its operational costs and also enables its management to monitor the production process.
The location of the facility in Massachusetts enables Alnylam to capitalise on the region's innovative economic environment and skilled workforce. Norton Town Council provided Alnylam with a $7m tax break over 13 years for the project's development.
Details of Alnylam's new manufacturing facility
Alnylam's new state-of-the-art facility occupies an area of approximately 205,000ft² (19,045.1m²) on a 12-acre site. The three-storey plant houses both small-scale and large-scale GMP manufacturing suites, a supporting tank farm, modularised central utility plant, a GMP storage warehouse with a loading dock and a two-storey quality control and office space.
An extensive prefabricated process piping system runs clean and dirty-process piping throughout the facility in nine 40ft long, 20ft high elevated tracts. The clean portion of the pipe racks includes those for high-quality, cell culture-grade water for injection (WFI) that complies with US Pharmacopoeia monographs.
The machinery used by Alnylam is similar to that used in the production of small molecules. RNA synthesis, which requires advanced purification techniques, is also used to produce drugs at the facility.
The new facility includes several green initiatives including the use of recycled water to reduce its environmental footprint.
Products developed in the facility
The facility produces innovative therapeutics based on RNAi.
RNAi therapeutics developed by Alnylam target various diseases, including TTR, haemophilia, hepatic porphyrias, beta thalassemia, hypertension and liver infections.
Contractors involved
Jacobs Engineering Group, a provider of technical, professional and construction services, was awarded the engineering services and procurement contract for the project in August 2016.
Gilbane, a construction and facility management company, served as the construction manager for the project.
A/Z, a design, construction and maintenance services provider, was contracted to serve as the building information modeling (BIM) coordinator during the construction of the facility.
Hereva, a project management and consulting services provider, was the project manager responsible for supervising the design and engineering and supporting the environmental permit process.
Albireo Energy, an automation and integration solutions provider, was contracted to design and install a customised building management system for the biopharmaceutical manufacturing facility.
Marketing commentary on Alnylam Pharmaceuticals
Founded in 2002, Alnylam Pharmaceuticals focuses on the development of novel therapeutics based on RNA interference and translation of RNAi as a new class of medicines to treat life-threatening diseases.
RNAi therapeutics, a new approach towards treating disease, is a natural process of gene-silencing that occurs in plants and mammals. RNAi therapeutics uses this natural process and inhibits the creation of disease-causing proteins.
Alnylam has established investigational RNAi therapeutics in major strategic therapeutic areas. These include genetic medicine for the treatment of rare diseases, cardiometabolic treatment for liver-expressed disease targets in dyslipidaemia, hypertension and type 2 diabetes, and hepatic infection treatment for conditions such as hepatitis B and D virus infections.
Alnylam initially rented a small site in Cambridge to produce its lead drug, Patisiran, which is used for the treatment of a rare neurological disease. The company also uses third-party manufacturers for back-up production capacity.
Alnylam's remaining drugs are produced at the Norton facility. Having its own manufacturing facilities enables the company to establish a strategic supply chain for its products.