Expansion Completed
July 2010
Investment
$45.5m (€34.8m)
Production
2D and 3D transfer, storage mixing and bioreactor vessels
Technology
ATMI's Integrity TK8 polymer film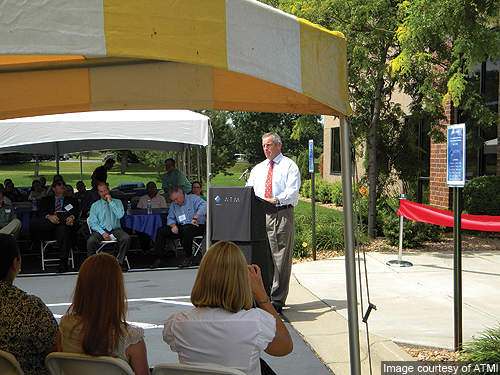 ATMI CEO Doug Neugold addresses visitors on the inauguration.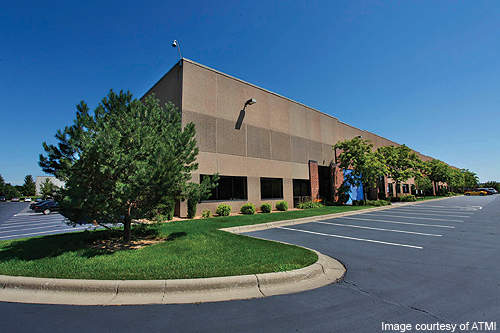 ATMI Minnesota facility.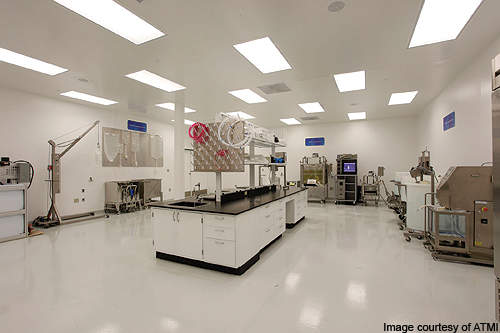 ATMI's new single-use tech demo lab.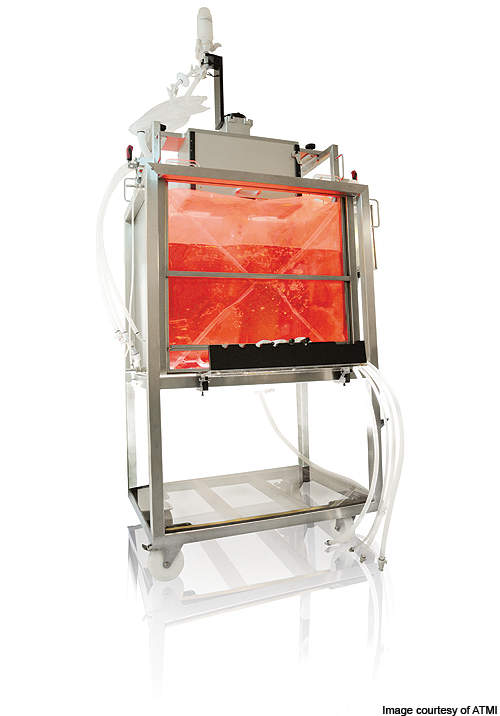 ATMI Padreactor bioreactor.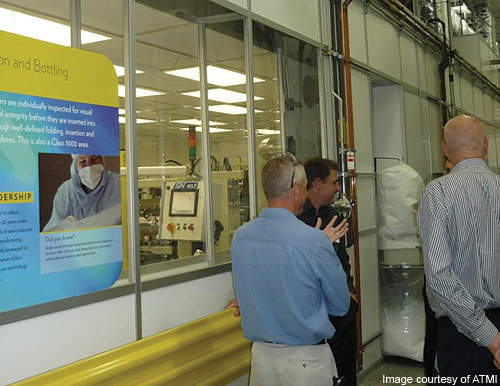 ATMI pharmaceutical facility tour.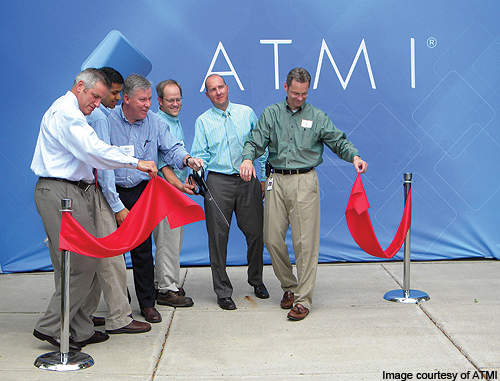 The ribbon-cut ceremony.
ATMI LifeSciences completed a $45.5m (€34.8m) expansion to its manufacturing facility in Bloomington, Minnesota, in July 2010. The expansion, which took two years to complete, has doubled capacity at the facility for the fabrication of ATMI LifeSciences' Integrity product line. It has also increased supply chain contingency via a dual production capability that is common with ATMI's Belgium-based bioprocess manufacturing facility.
Free eBook
3 Key Tips for a Successful Design Build Project
With supply chain disruptions and inflation creating new challenges for delivery teams, design-build projects are booming. This e-book looks at the 3 essential tips a project delivery team must consider when delivering a successful Design Build project.
by Oracle
The expanded facility will serve as the North American centre of ATMI, performing key activities including manufacturing, marketing and development of ATMI's Integrity single-use technologies for biopharmaceutical and other life science applications.
ATMI facility
The ISO-9001-certified, GMP-compliant expansion has added 25,00ft² of space to the facility that was originally spread over 68,000ft². Also added are new class 1,000 clean rooms that accommodate class 100 work areas, a demonstration and applications laboratory and an independent laboratory for product development.
The expansion has upgraded the facility to include operating practices and quality testing procedures that replicate those in use at the Hoegaarden facility. The facility also houses a bio burden test laboratory that conducts complete integrity testing of all fully assembled vessels, checking for the bio burden, weld strength and particle contamination of the vessels. Equipment at the facility includes advanced custom film welding machines used for producing the vessel chamber, and attaching tubing and fitments.
"The expanded facility will serve as the North American centre of ATMI, performing key activities."
Bioreactor vessel production
The expanded facility will produce 2D and 3D transfer, storage mixing and bioreactor vessels for customers in the life-science industry. The bioreactor vessels are used to store and transfer clean or sterile liquids, which are key ingredients in the biotechnology process.
Available in capacities ranging up to 3,000l, the bioreactor vessels are compatible with the one-time-use mixing and bioreactor technologies of ATMI and can be configured to a range of different end user processes.
The facility additionally manufactures high-purity liners and specialty dispensing systems within the life sciences and semiconductor product lines.
Polymer film technology
The facility will use the company's proprietary Integrity TK8 polymer film to manufacture transfer, storage, mixing and bioreactor vessels. The TK8 film is produced by combining laminated layers of PA (polyamide), EVOH (ethylene vinyl alcohol polymer) and ULDPE (ultralow density polyethylene) to offer high optical clarity and ease of handling.
The PA forms the outermost layer and provides strong puncture resistance and superior thermal stability. The EVOH, which forms the third layer, reduces diffusion of gas across the film and helps maintain flex crack resistance. Three layers of ULDPE provide flexibility, integrity and a clean, pure, low-extractable film.
The inner ULDPE layer is blow extruded. Performed on clean blow lines, the extrusion process begins with high-purity virgin resin pellets.
"The manufacturing facility will use ATMI's proprietary Integrity TK8 polymer film to manufacture transfer, storage, mixing and bioreactor vessels."
Before use, all resins are reviewed thoroughly to check for the right specifications. This allows the final product to be traced back to the resin lot if required, and even to the resin's raw source materials.
To ensure protection from foreign materials, the blow extruders are covered and purged consistently with 0.2µm HEPA-filtered nitrogen. This process produces the cleanest film with the minimum risk of oxidation by-products.
The extrusion process will be followed immediately by feeding the film into the class 1,000 clean rooms that ensure the highest standards of cleanliness and bio burden control, thereby avoiding the need of post-extrusion cleaning steps.
An automated defect imaging system installed on the film feed line ensures that all film imperfections are identified and marked for removal automatically. Lamination is also carried out under a controlled, highly clean environment.
The bioreactor vessels are manufactured using manual, semi-automatic and fully automatic machines. To avoid any human-related contamination, the operators are made to wear full-body clean room suites, face masks, goggles and hand gloves.
Related projects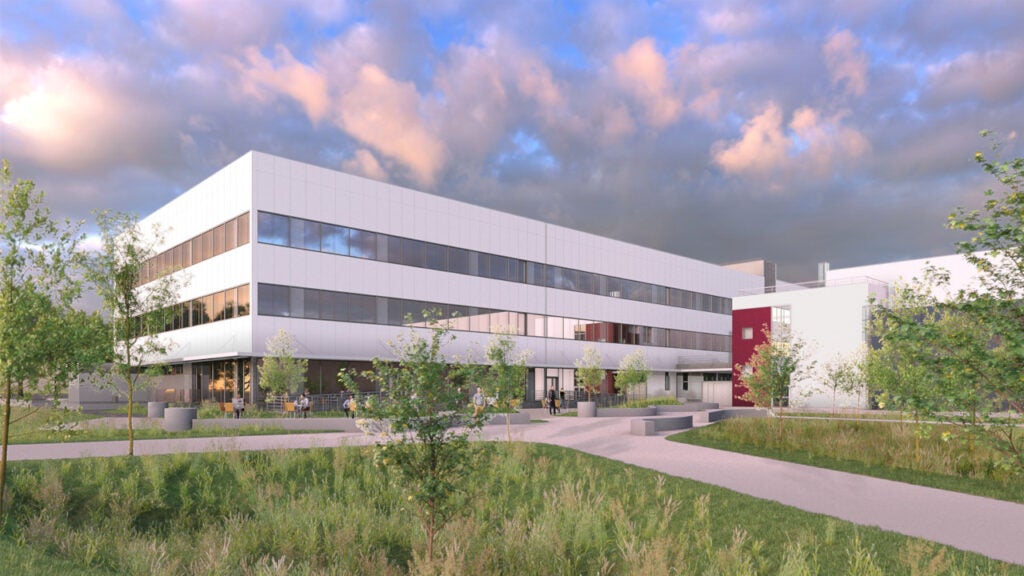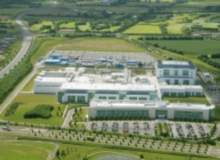 Topics in this article: