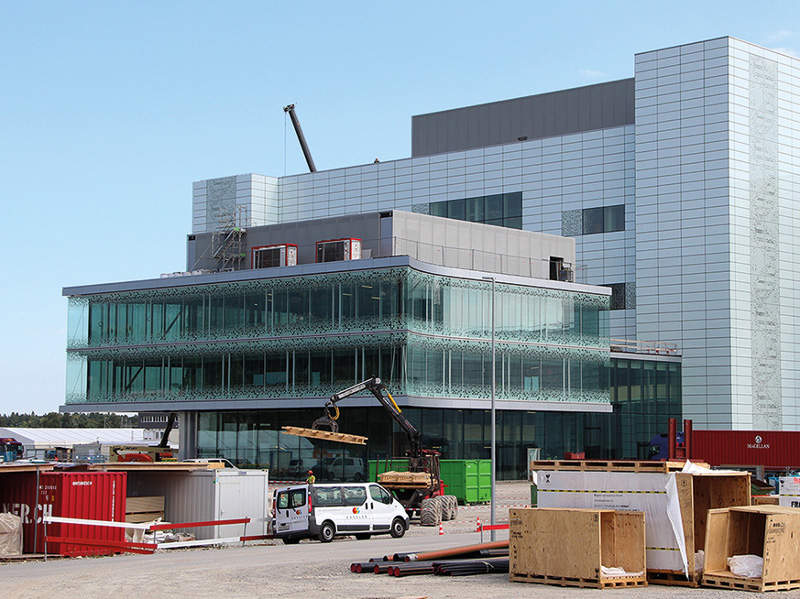 Biogen is building a state-of-the-art facility in Solothurn, Switzerland. Credit: Biogen.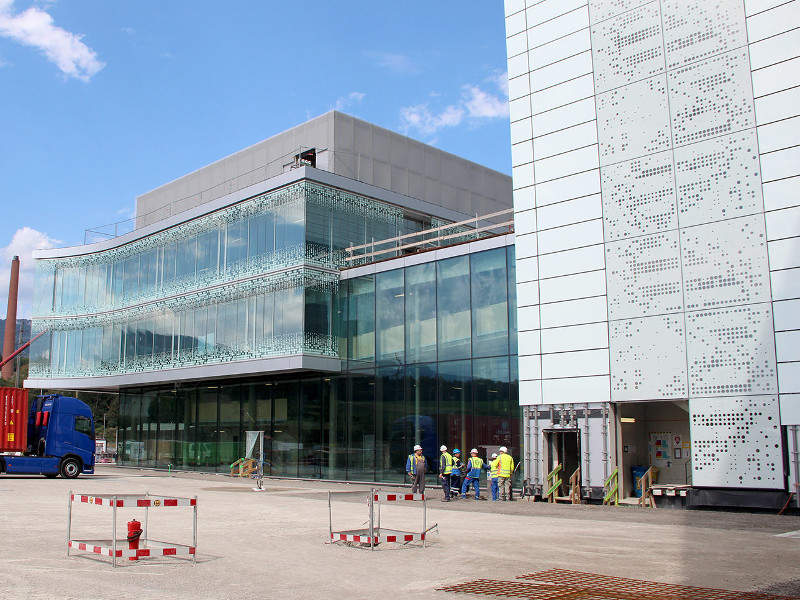 The facility is being developed with an estimated investment of CHF1.5bn ($1.5bn). Credit: Biogen.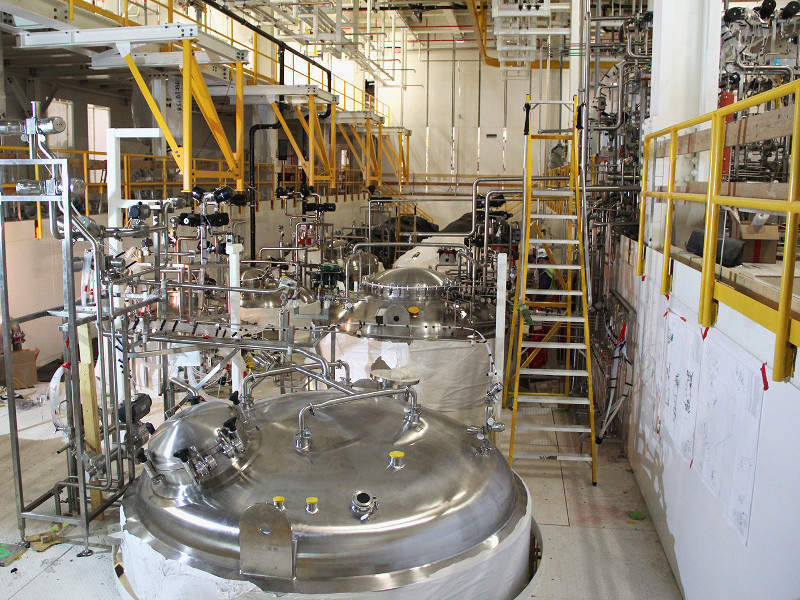 Biogen's facility will be equipped with two manufacturing lines. Credit: Biogen.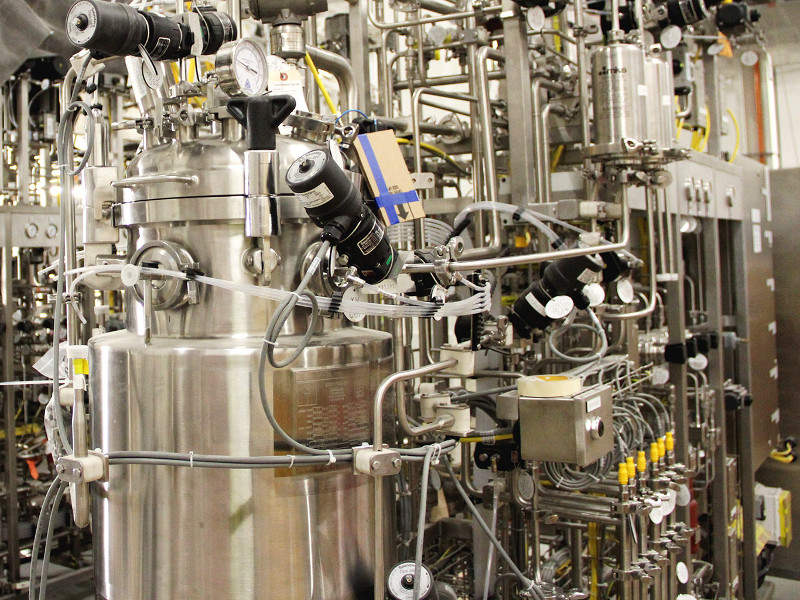 Each manufacturing line will feature four 15,000l fermenters. Credit: Biogen.
A ground-breaking ceremony to mark the beginning of construction was held in January 2016. Credit: Biogen.
US-based biotechnology company Biogen is developing a biologics manufacturing facility in Luterbach near Solothurn, Switzerland.
With an investment of around CHF1.5bn ($1.5bn), the state-of-the-art facility is aimed to meet increasing demand for high-quality protein-based drugs or biologics that target severe neurodegenerative, haematological or autoimmune diseases. It is expected to triple Biogen's biologics manufacturing capacity.
Biogen first announced plans to develop the facility in July 2015. The necessary land was acquired by the end of 2015, and a construction permit was granted in February 2016. A ground-breaking ceremony for the facility was held in January 2016. Operations at the facility are expected to begin in 2019.
The facility is expected to create around 1,000 construction jobs and another 600 new jobs upon starting operations.
Location of Biogen's biologics manufacturing facility in Switzerland
Biogen's biologics manufacturing facility is being built on the site of the former Borregaard pulp mill. The site was chosen as it fulfilled all the requirements for developing a sustainable biotechnology facility, including sufficient land.
Switzerland's educational system, the availability of a skilled workforce and a supportive economic environment were other reasons considered when choosing the location.
The facility is also situated near Biogen's international headquarters in Zug, Switzerland, and is expected to generate manufacturing synergies for the company.
Details of Biogen's manufacturing facility in Switzerland
Biogen's biologics manufacturing facility is being built at a 24,000m² campus. The site will feature two production buildings, BMC1 and BMC2, as well as a warehouse, laboratories and an office. The production blocks will be 28m tall and 60m wide.
"The facility is expected to create around 1,000 construction jobs and another 600 new jobs upon starting operations."
The production building will also include an administrative block and supply building (CUB), as well as other smaller buildings, including a sprinkler control centre and an emergency power system.
The modular production facility will house two cell manufacturing lines, each of which will be installed with four 15,000l bioreactors. The manufacturing lines will have a modular design that will allow them to adapt to expansions to meet future manufacturing demands.
Construction of Biogen's Switzerland facility
A total of 29,000m³ of concrete and 12,500t of steel is being used in the plant's construction. The wall formwork will be made of a system called Mammut 350. It will include a 3.5m high-format panel and have an 8.75m² formwork surface.
The production facility will require 101km-long pipes, 843km of cables, 2,600m-long dirt and rainwater pipes, four dirt and rainwater pumping stations, 600m-long extinguishing water pipes, 1,900m process wastewater pipes, and 3,000m-long drinking water and hydrant pipes.
In addition, 250m of gas pipes, 45,000m-long electric cables and 85 electric shafts will be used.
Processing technology details
The ultra-modern facility is expected to produce biologics using a four-step production process. The first step will involve inoculation and seed train operations to culture the mammalian cells using cultivation vessels and bioreactors of different sizes.
The purification phase involves the removal of impurities using a series of purification steps to ensure the products' purity and suitability for human use. The product will then be transferred into specific containers and stabilised for final processing, which will involve filling, labelling and packaging.
Contractors involved in the project
US-based construction firm Jacobs was contracted to provide engineering, procurement and construction management (EPCM) services for the project. British energy management company ABEC was awarded a contract to provide the process equipment.
German architect Burckhardt and Partner was subcontracted by Jacobs to coordinate the approval process, planning and realisation of the administration building. US-based environmental and speciality contractor Mavo was commissioned to provide the design plan.
German construction company Marti Solothurn provided construction services, while energy company Siemens provided the Desigo CC building management platform.
Germany-based MEVA Schalungs-Systeme provided the wall formwork and security system, while Bilfinger Industrial Services Schweiz was contracted to supply and install the heat and cold insulation for various plant components.
Other contractors involved in the project are WAM Planer und Ingenieure, Wanner, Terre Alpiq InTec, Gruner, Marti, STS Group, Geopoint, GRP Ingenieure, BSB and Partner, Farner Consulting, FOPPA, and Amstein and Walthert Bern.