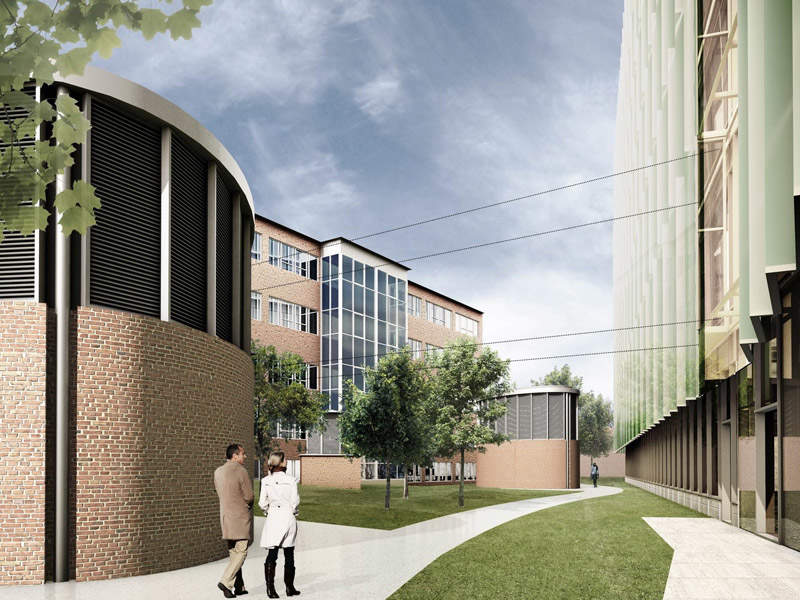 Biomedicum research building is developed on the eastern part of Karolinska University Hospital's Solna campus. Image courtesy of Berg CF Møller Architects.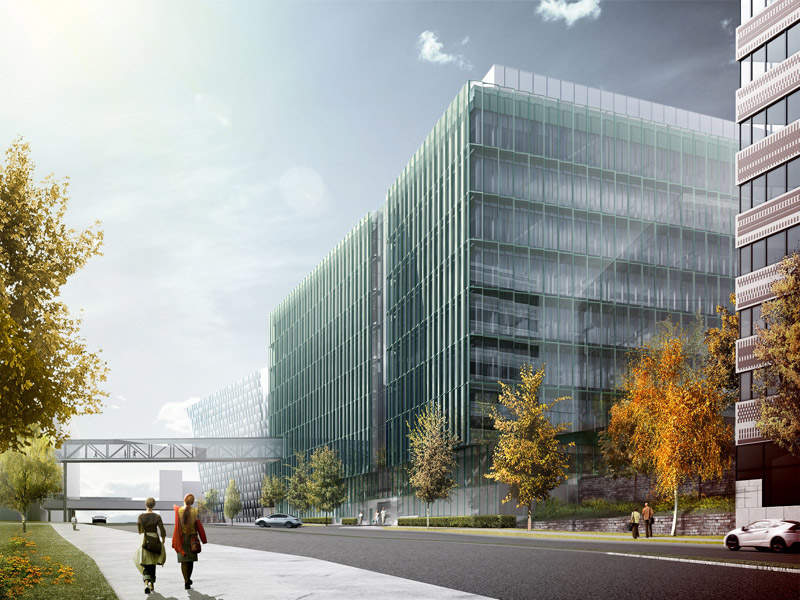 The new facility is used to carry out medical research. Image courtesy of Berg CF Møller Architects.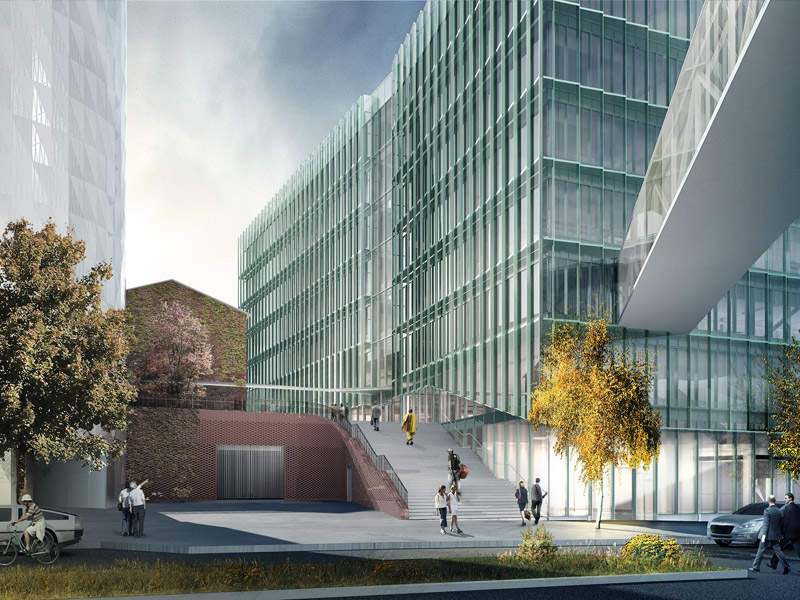 The Biomedicum building is connected to clinical research facility BioClinicum. Image courtesy of Berg C.F. Møller Architects.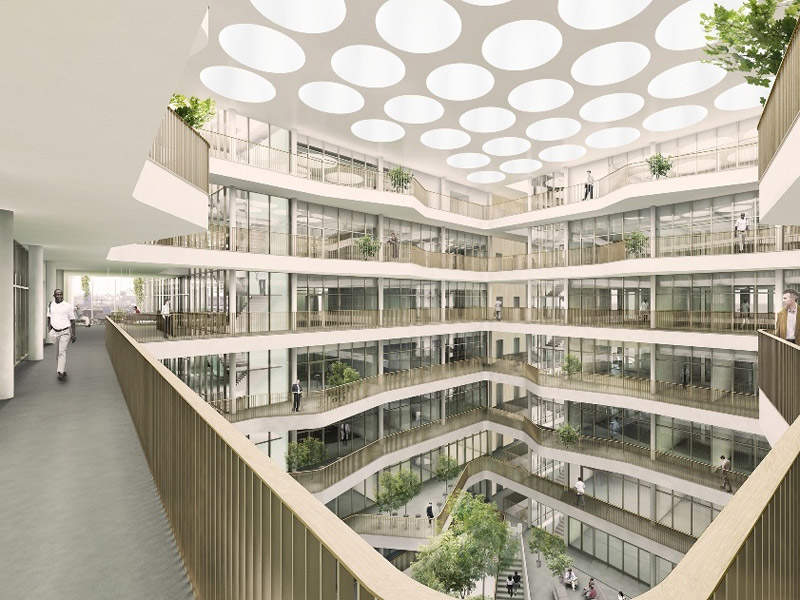 The research laboratory houses 26 laboratory quarters. Image courtesy of Berg C.F. Møller Architects.
Biomedicum Research Laboratory is one of the largest experimental biomedical research laboratories in Europe.
Located in the eastern part of the Solna Campus in Karolinska University Hospital, Sweden, the facility hosts medical research activities. It is expected to support Stockholm Life to be one of the world's leading life science districts.
Construction was initiated by Akademiska Hus in June 2013 in partnership with the Karolinska Institute. Akademiska Hus invested Skr320m ($37.64m) towards construction activities in June 2016.
A topping out ceremony for the building was held in April 2016 and the facility was opened to the public in September 2018. An inauguration ceremony was held in November 2018.
Biomedicum research laboratory details
The Biomedicum research laboratory consists of sections A, B, C, and D, which are spread across 11 floors. The building covers a total floor space of 65,000m².
Each storey of the building has a height of 3.9m, while the labs have a ceiling height of 2.7m.
The research facility is directly connected to BioClinicum, a clinical research facility of Karolinska University Hospital.
An atrium located on the third floor entrance includes common spaces such as a reception, a café, dining areas and conference rooms.
Laboratory design
The laboratory accommodates up to 1,600 researchers. It includes 26 laboratory spaces ranging between 800m² and 1,000m² in size.
"The facility has an open lab design, which encourages group-based work."
The facility's open lab design encourages group-based work. The labs enhance collaboration among researchers to share equipment, bench space and support functions. It also features closed labs and specialised equipment. The laboratory spaces have a 2mm-thick plain rubber flooring.
The laboratory's design is in compliance with biosafety level two. It includes a cell culture room that is fitted with two biological safety cabinets. Sinks and handwashing units are located in the anteroom, while compressed air and CO2 gas are supplied to the labs.
Research activities at Biomedicum
The building is used to carry out scientific activities of multiple disciplines and crossover research under one roof. It is occupied by five departments of the Karolinska Institute, including cell and molecular biology, medical biochemistry, biophysics, microbiology, tumour and cell biology, neuroscience, physiology and pharmacology.
The laboratory reinforces clinical translation at national and international levels, acting as a reference centre for undergraduate, doctoral and post-doctoral studies.
The facility further enhances the Karolinska Institutet as an international destination for health, medical education and science.
Contractors involved
The Biomedicum research laboratory was designed by CF Møller Architects, while Nyréns Arkitektkontor provided the interior design.
Skanska was awarded the general construction contract worth Skr1.2bn ($189.2m) in October 2013.
Sustainability features of Biomedicum
Akademiska Hus obtained the Miljöbyggnad Silver energy and environmental design certificate from the Sweden Green Building Council for the Biomedicum laboratory building.
The office spaces are ventilated using a terminal in the ceiling, as well as cooling systems that are controlled automatically. A high-efficiency particulate air (HEPA) filter is also fitted.
The workstations in the building are equipped with lighting detectors. Textile and metal solar blinds are fitted to automatically control and maintain the interior climate, increasing energy efficiency.
In addition, the building features a green sedum roof for rainwater management.