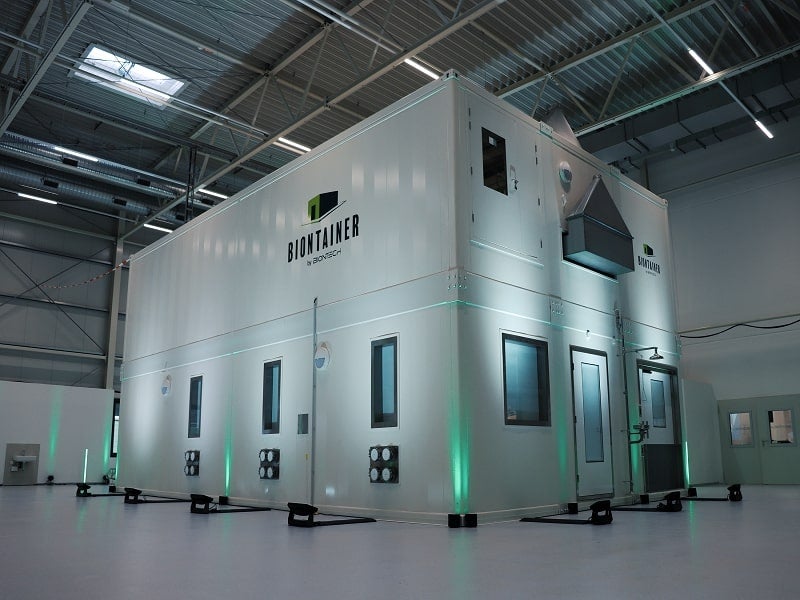 BioNTech will establish its first modular mRNA vaccine manufacturing facility in Rwanda. Credit: BioNTech.
The manufacturing facility will be equipped with BioNTainers, a container-based solution for mRNA vaccine production. Credit: BioNTech.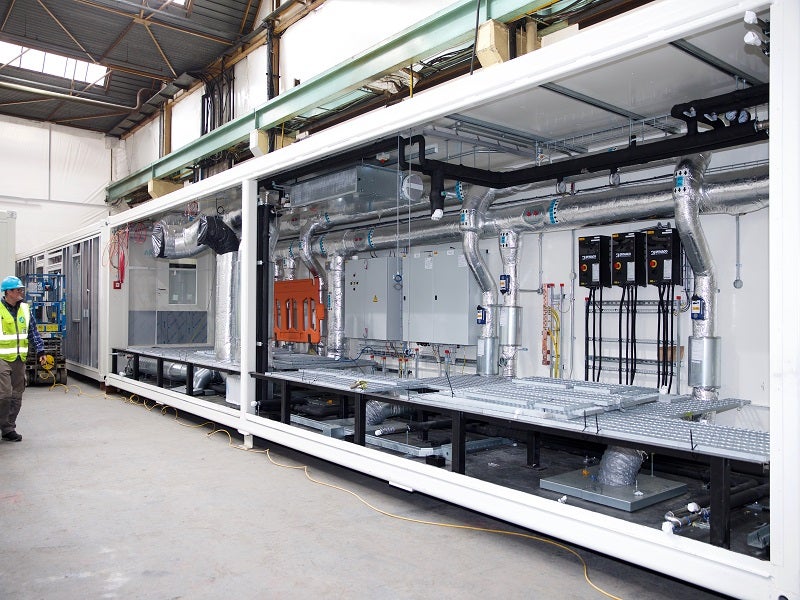 Vaccines manufactured at the facility will be supplied to member states of the African Union. Credit: BioNTech.
Germany-based biotechnology company BioNTech is building its first modular mRNA vaccine manufacturing facility in Kigali, Rwanda, to promote sustainable vaccine production and end-to-end vaccine supply in African Union member states.
The facility will manufacture mRNA vaccines as part of its malaria and tuberculosis vaccine development programmes. It will serve as a confluence point in a decentralised, robust network of end-to-end manufacturing in Africa.
Construction works for the facility began in June 2022. The project is expected to create around 100 jobs by 2024.
Development of BioNTech's mRNA vaccine facility
In August 2021, BioNTech agreed to set up vaccine production capabilities in Africa together with the kENUP Foundation, President Paul Kagame of Rwanda, President Macky Sall of Senegal, and President Ursula von der Leyen of the European Commission. The decision was guided by the African Union, the Africa Centres for Disease Control and Prevention (Africa CDC), and the African Medical Agency under formation.
In addition to its Kigali facility, BioNTech plans to establish factories in Senegal and South Africa in association with its partners in the two countries.
The company will work closely with local authorities to ensure compliance with the relevant procedures of the national regulatory agencies in each partner country. It will also coordinate with relevant continental and international agencies, including the World Health Organisation (WHO), the Africa Centres for Disease Control and Prevention (CDC), the African Medicines Agency (AMA), and the African Union Development Agency (AUDA-NEPAD) in developing the Kigali facility.
BioNTech mRNA vaccine manufacturing facility details
The new vaccine manufacturing facility will be built on 30,000m². It will initially feature two BioNTainers, one for manufacturing mRNA and one for producing the formulated bulk drug product.
The manufacturing of BioNTainers and the procurement of process equipment will be coordinated at BioNTech's innovation centre in Marburg, while the development of the production hall and any associated infrastructure will take place in Rwanda.
The fully self-sufficient BioNTainers will be capable of manufacturing a range of mRNA-based vaccines based on the requirements of African Union member states, possibly including the Pfizer-BioNTech Covid-19 vaccine and BioNTech's investigational vaccine candidates for malaria and tuberculosis, if developed and approved by regulatory authorities.
A container-based Plug & Play approach with modular design, standardised equipment, and software components will support the rapid set-up of a fully functional mRNA manufacturing facility at the site.
The Kigali plant will also feature power and water supply infrastructure, quality control labs, quality assurance set-up, warehousing, and cold and frozen storage.
The facility's initial production capacity is expected to be around 50 million doses a year. Manufacturing in the BioNTainers can begin from 12 to 18 months post-installation. Local qualification runs will also be carried out before the start of production to ensure GMP-compliant vaccine production and train local employees.
BioNTainers design and features
The BioNTainers will form scalable mRNA manufacturing facilities based on a container solution for single to multi-drug production and clinical trials. The BioNTainer is a cleanroom equipped with state-of-the-art manufacturing solutions.
BioNTech's vaccine manufacturing facility will comprise a drug substance module (DS module) and drug product formulation module (DP module), each called a BioNTainer. Each module will comprise six ISO-sized containers measuring 2.6m x 2.4m x 12m, enabling the bulk production of mRNA vaccines.
The DS module will be equipped with a bioreactor for mRNA production. The purification and concentration of the produced mRNA will also take place in the same module, while the drug product formulation will be carried out in the facility's DP module. In addition, filling and packaging support will be provided by BioNTech's local partners.
The two modules will require a space of 800m² to offer an estimated initial production capacity of up to 50 million doses a year.