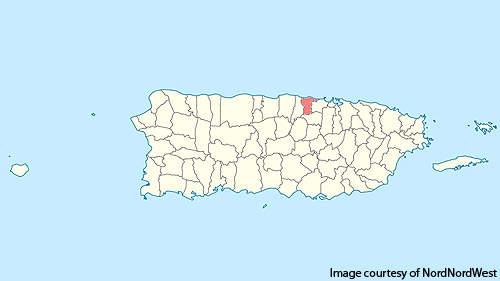 The new facility of Blu Pharmaceuticals is located in Dorado, Puerto Rico.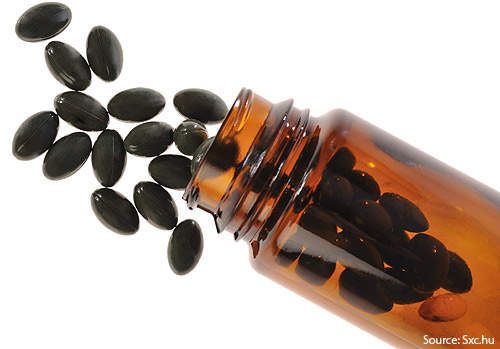 The facility manufactures generic pharmaceutical products.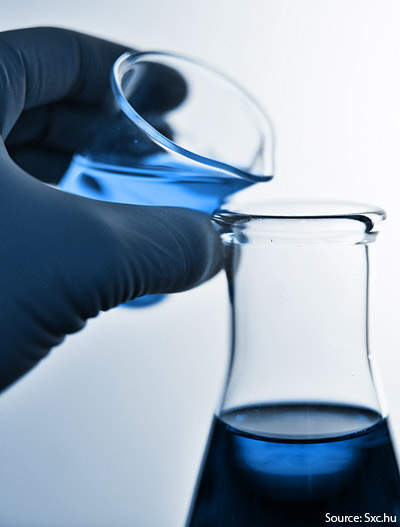 It has 5,439ft² of lab space.
Kentucky-based generic drug sales and distribution company Blu Pharmaceuticals opened a new facility in the town of Dorado, Puerto Rico. The facility is located 20 miles west of San Juan. The facility was acquired from Biovail in early 2010 and was launched for operations on 14 April 2010.
The FDA-approved facility operates as a company named Blu Caribe. It manufactures generic pharmaceutical products and has an annual capacity of over 4bn tablets and capsules. Blu Pharmaceuticals will invest approximately $60m in the facility and employ 250 people by 2013. As part of the acquisition, 170 Biovail employees have been retained at the facility.
Originally built in the 1970s, the facility was acquired by Biovail from McNeil Pharmaceuticals in 2001. The facility underwent more than $60m worth of plant modernisations including new utilities, equipment and finishes. Biovail announced plans to sell the facility in May 2008.
Facility
The 145,000ft² facility sits over a 20 acre site. The total building area has been segmented for various functions. Approximately 28,358ft² of space has been dedicated for solid dosage manufacturing operations. The manufacturing unit accommodates three dry blending suites, two wet granulation suites, two fluid bed granulation suites, four compounding rooms with overhead feeds, four coating suites, two tableting suites, two encapsulation suites, tablet inspection and printing suites and multiple suites for additional expansions.
"Blu Pharmaceuticals had considered several sites in the US and South America."
The manufacturing space is equipped with three granulators, MP8 and MP4/5 fluid bed coaters / dryers, high shear mixers, two 400kg tray dryers, one bin blender, two 5ft³ and 10ft³ V-blenders, tablet compression machines (Manesty, Fette and Courtoy) and two tablet coaters. The facility is also equipped with milling and sieving equipment.
A two-storey 4,000ft² GMP pilot plant is present at the site.
The pilot plant accommodates multiple suites for product and/or process development, technology transfers, scale-up and GMP production for clinical trials batches. The plant has capacity to handle up to 320l of oral solid product technologies. Installed with equipment similar to the commercial manufacturing unit, the pilot plant can be scaled directly to the manufacturing facility.
Laboratories occupy a combined space of 5,439ft² within the facility. It includes three quality control analytical laboratories.
A 21,000ft² area is dedicated for packaging. The area contains four bottle packaging lines and three newly installed blister packaging lines, including two CP-1200 lines and one CP3 line. The lines are equipped with automated inspection and cartoning systems. The blister packaging lines are equipped with automated vision, weighing and counting systems.
"The facility will produce seven different drugs including ciprofloxacin, an anthrax antidote."
The warehouse, approximately 24,000ft² in area, features wide aisles, loading decks and high ceilings. It has over 2,000 pallets and is designed with a temperature controlled storage and distribution system.
The facility also houses a 3,467ft² cafeteria and 14,884ft² of office space. In addition there is 14,846ft² of maintenance shops and 21,747ft² of space for support areas. Recently added equipment within the facility includes a new chiller plant with an expansion bay, a 3,750KVA substation, new emergency generators, new boilers with an expansion bay and an upgraded DI water system.
Production
The facility will produce seven different drugs including ciprofloxacin, an anthrax antidote. Additional capacity will allow the company to meet the demand for the drugs it supplies to the US Government.
Blu Caribe has been awarded a $100m contract by the US Government to develop generic drugs at the facility.
Blu Pharmaceuticals develops generic versions of Norvasc, Zestril, Altace, Celexa, Mysoline, Lopid and Zocor.
Project finance
Before acquiring the facility, Blu Pharmaceuticals had considered several sites in the US and South America. The Economic Development Bank for Puerto Rico and the Small Business Administration offered the company $10m in funds to acquire the Dorado property. Economic incentives were also offered by The Puerto Rico Industrial Development Company to lure the company to Puerto Rico.