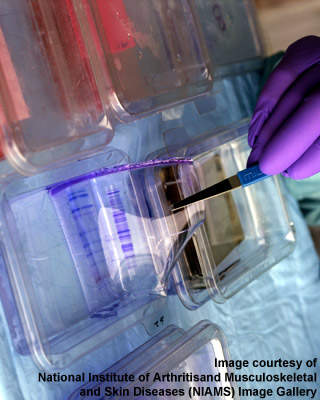 Orencia is a new treatment for rheumatoid arthritis and will now be produced at the Manatí plant.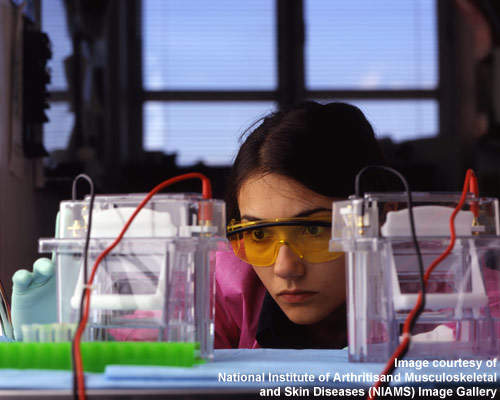 BMS has invested $220m in the Manatí plant and there is further expansion on the cards.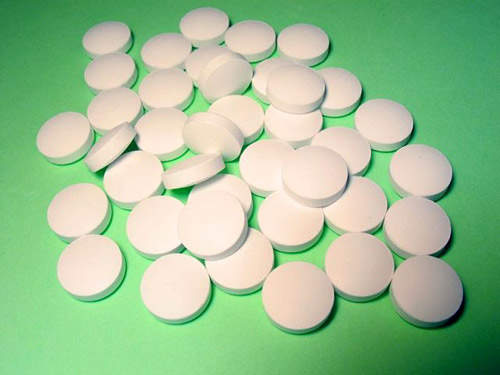 Orencia is produced in a solid dosage form.

Manati is in the north of Puerto Rico and has become a major centre for biologics production for BMS.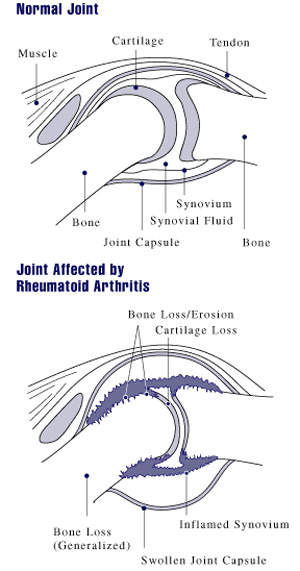 The damage caused by the inflammatory process set up by rheumatoid arthritis; Orencia controls inflammatory responses.
In 2006, Bristol-Myers Squibb (BMS) announced a major investment of $220m (€176m) for the expansion of its biologics manufacturing plant in Manatí, Puerto Rico. The company has four plants in Puerto Rico in total.
The plant, which already manufactures and packages a number of biologic products through its fill and finish facilities, is now set to contribute to the production of the new BMS treatment for moderate to severe rheumatoid arthritis, Orencia (abatacept) (produced from Chinese hamster ovary cells) and also some investigational compounds.
The company's Syracuse, New York facility provides biologics scale-up and pilot capabilities. The company's new biologics facility in Devens, MA, is awaiting the approval of the US Food and Drug Administration (FDA). Until approval is received, BMS has contracted production out to Lonza; Lonza was given FDA permission to produce Orencia in May 2006.
Additional capacity requirement for Orencia production meant the expansion of Manatí, BMS's only biologics facility in Puerto Rico. This facility also produces Abilify IM and Coumadin OSD.
"Manatí has been put forward as the centre for biologics finishing in Puerto Rico."
The project to expand the plant began in 2007. Construction has since been completed and the facility was expecting licensure for commercial production in 2010.
However, on 15 September 2010, the FDA issued a warning letter to BMS following a plant inspection conducted in March. The warning letter pointed out significant good manufacturing practice (GMP) deviations at the facility, including failure to establish anti-contamination protocols. The FDA suggested BMS to contact a third-party consultant for assessment of its procedures.
The issue was resolved in June 2011 when FDA, in a closeout letter, informed that BMS' corrective actions at its Manatí facility have sufficiently addressed the concerns raised in 2010.
Similar problems were observed during facility inspections conducted in 2005 and 2009.
Manatí plant expansion
The Bristol-Myers Squibb expansion at Manatí added around 100,000ft² of new space to the plant and also renovated a further 30,000ft² of existing space for filling and finishing of biologics sterile products (pre-filled syringes, liquid and lyophilised vial), including Orencia.
Manatí employs 394 personnel. The construction work required an extra 700 workers and commissioning will see 200 additional consultants on-site. Manatí has been put forward as the centre for biologics finishing in Puerto Rico, with additional investment promised after the current expansion.
"The Bristol-Myers Squibb expansion at Manatí added 100,000ft² of new space and renovated a further 30,000ft²."
Puerto Rico plant closure
In October 2007 BMS announced the closure of one of its plants in western Puerto Rico. The closing plant, which was in operation for 36 years, made Pravachol for heart disease and Glucophage for diabetes, as well as Abilify to treat bipolar disorders and schizophrenia.
The closure saw 400 jobs lost as it occurred in stages through to 2008. Abilify production was switched to another production plant in Puerto Rico, possibly Manatí. The other two drugs are having production scaled down due to lack of demand, probably because of the availability of generic versions.
Construction for Manatí expansion
The general construction work for the expansion project was carried out by Mar-Land Industrial Contractors of Puerto Rico. The work included foundations, and also construction work and interior first fitting. The construction management for the project was provided by Torcon of Guayanobo, Puerto Rico. Benjamín Soto & Associates (BSA) was involved in the commissioning of the new fill and finish facilities in the 30,000ft² renovation part of the project.
Abatacept (Orencia)
"The Bristol-Myers Squibb expansion at Manatí added around 100,000ft² of new space to the plant."
Orencia is a compound used to treat rheumatoid arthritis when tumour necrosis factor α inhibitors do not work. The treatment is a fusion protein that is made up of an immunoglobulin fused to the extracellular domain of CTLA-4, which is a molecule capable of binding the B7 receptor.
Orencia functions as a selective co-stimulation modulator as it inhibits the co-stimulation of T cells to mediate and control the inflammatory response targets; the drug targets CD28, preventing the interaction with CD80/86 on antigen-presenting cells. The drug is given in solid dosage form but not in combination with any other drug.
Orencia was launched in the UK in June 2007 but the National Institute for Health and Clinical Excellence (NICE) rejected the drug in August 2007 as not being cost effective. However, a review overturned this verdict in August 2010.
In August 2011, the subcutaneous (SC) formulation of Orencia (abatacept) was approved for the treatment of RA in adult patients. Orencia intravenous (IV) infusion formulation was approved in 2005.
The drug is selling well in the US market.