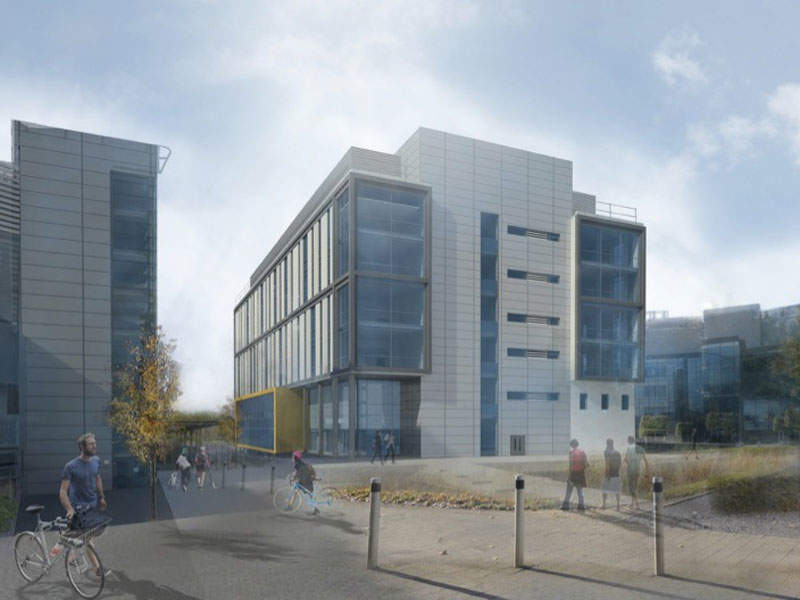 Artist's rendering of the Capella biomedical laboratory building at Cambridge Biomedical Campus. Credit: University of Cambridge.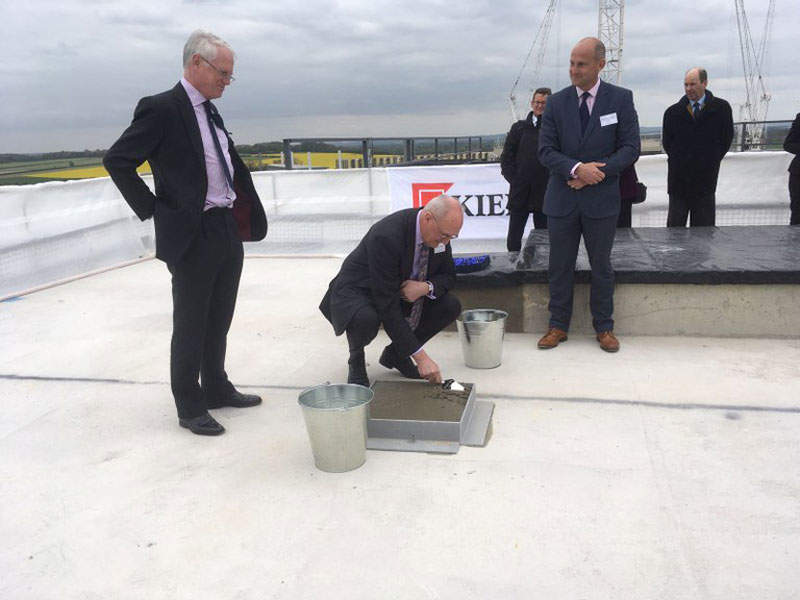 A topping-out ceremony for the Capella building was held in April 2017. Credit: University of Cambridge.
The building will have sophisticated laboratories with 18,000m² of total floor space. Credit: University of Cambridge.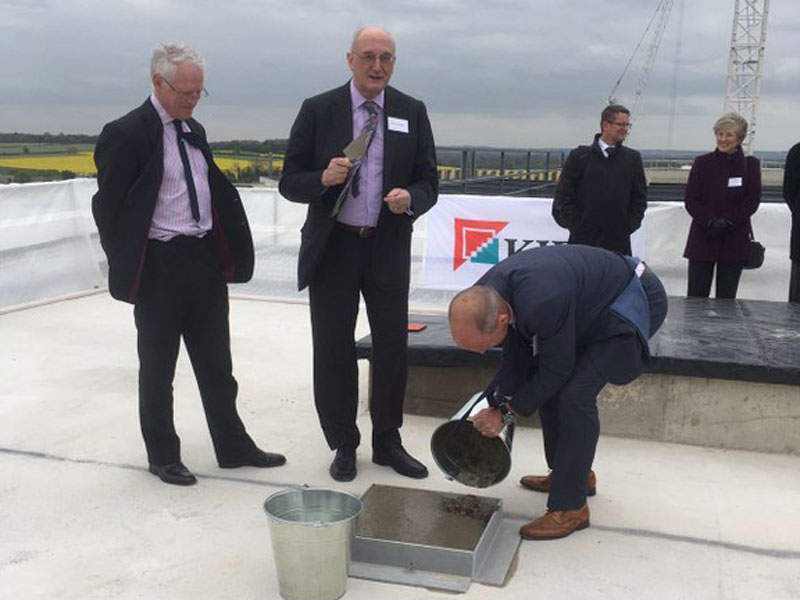 The building is scheduled to be opened by early 2018. Credit: University of Cambridge.
In February 2016, the construction of a laboratory building known as Project Capella began at the Cambridge Biomedical Campus in Cambridge, UK.
Located next to the Cancer Research UK building near Addenbrooke's Hospital, the facility will allow collaborations between scientists and clinicians to further advance the application of stem cell discoveries into the patient setting.
The University of Cambridge was granted planning permission for the Capella building in February 2016. The project is expected to be completed with an estimated investment of £79m ($112.48m) by the second quarter of 2018.
Capella research facility design and features
The Capella research facility will be a six-story building with 18,000m² of total floor space. The exterior will feature a two-storey glazed box with gold metal detail and a double-height entrance foyer. The building's spine will be clad with flat-faced graphite panels.
The building will include a green screen to enhance the public area surrounding the development. It will also feature a bespoke timber frame structure with a green roof, which will provide 324 cycle spaces on-site.
Facilities at the Capella research laboratory in Cambridge
The Capella facility will include sophisticated laboratory spaces, offices, cafés, seminar rooms, exhibition spaces and meeting suites to accommodate a range of biomedical research groups.
It will also accommodate the Cambridge Institute for Immunotherapeutics and Infectious Disease, the Milner Therapeutics Institute and the Cambridge Stem Cell Institute. It aims to advance a centre of excellence and initiate a foundation for the development of new medical treatments.
The facility will also include robotics suites for customised drug screening and gene editing, as well as bioinformatics support.
Construction of the Capella research facility in Cambridge
Construction of the Capella biomedical laboratory began in February 2016.
The facility is being built using building information modelling (BIM) techniques. More than 80% of the frame and façade was built off-site as precast modules consisting of precast columns, edge beams and precast floor slabs with structural toppings.
A topping-out ceremony for the facility was held in April 2017.
In January 2017, the installation of mechanical services inside the building began after six-metre prefabricated modules were installed on the ground floor and fan coil units installed from the ground floor to the third floor.
The installation of all external cladding panels and gold box glazing was completed in March 2017.
Contractors involved with the Capella biomedical research laboratory
Designs for the Capella biomedical research laboratory were provided by UK-based architect Fairhursts Design Group (FDG).
The building construction contract was awarded to Kier Construction, which is being assisted by a team of consultants, including Arup (consulting engineer), Arcadis (project manager) and Aecom (cost consultant).
PCE was chosen as offsite superstructure construction partner, providing hybrid precast columns with a combination of precast concrete edge beams and structural steel delta beam spine beams.
Alcrete Building Systems was appointed by PCE to provide design, manufacture, deliver and install more than 100 precast units.
Sustainability aspects of the project
The building is being built with the aim of achieving an 'excellent' Building Research Establishment Environmental Assessment Method (BREEAM) rating.