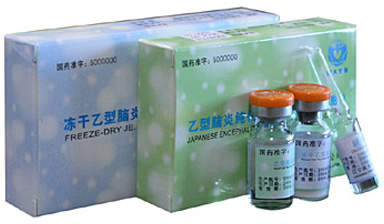 The new vaccine needs only one dose to give excellent protection.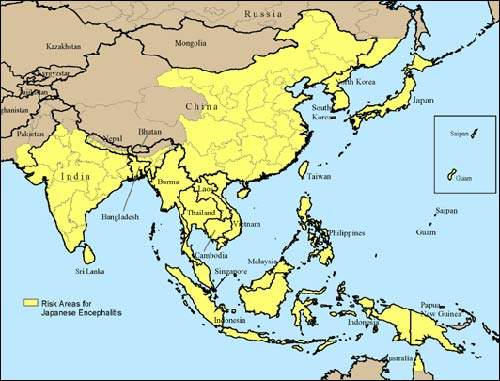 The danger areas for Japanese encephalitis cover a lot of the Far East.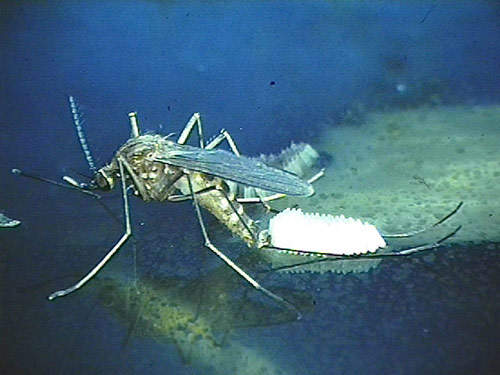 A mosquito laying eggs in water.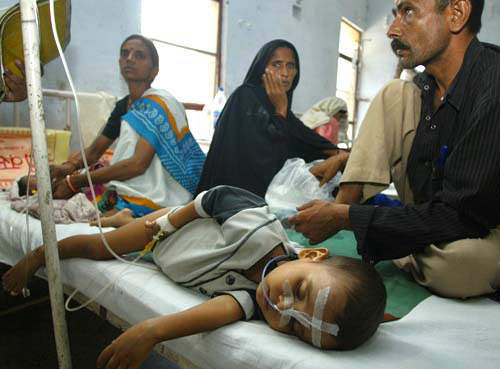 A child suffering from the disease in an Indian medical centre.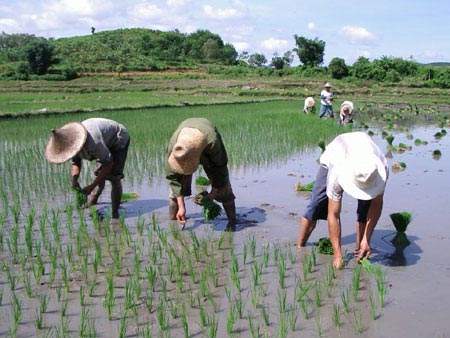 Paddy fields provide a perfect breeding ground for the disease vector.

The Mosquito that can spread the disease in exactly the same way as malaria.
In early 2007 Technip was awarded a contract by the Chengdu Institute of Biological Products (CDIBP) for the design, construction and qualification of a new production unit for Japanese encephalitis vaccines. The unit will be located in the Sichuan province of China, and will have an initial production capacity of 100 million doses per year.
For this contract, Technip of France will carry out the design and front-end engineering, project management, procurement, construction and qualification of the installations according to World Health Organization (WHO) regulations. Technip's operations and engineering centre in Paris will provide the pharmaceutical and regulatory expertise in support of Technip's Shanghai centre, which will carry out the studies, project management and execution.
This new project should come on stream for production in the second half of 2008 following validation and commissioning of the new plant.
THE CHENGDU INSTITUTE
The Chengdu Institute of Biological Products, part of the China National Biotec Corporation, was established in 1958 and is one of the largest research and manufacturing bases for biological products in China. The institute's facilities are located in a garden-like setting in the city of Chengdu and occupy over 480,000m².
There are over 1,400 employees in the institute, 54% of which are scientific and technical personnel. In 2001, the concerned central government departments granted approval for the CDIBP to effectively buy shares of the Chengdu Rongsheng Pharmaceuticals Co Ltd with its blood product production line to become the principal shareholder of Rongsheng.
JAPANESE ENCEPHALITIS VACCINE
Japanese Encephalitis Vaccine (live vaccine SA14-14-2) was developed cooperatively by the Chengdu Institute of Biological Products (CDIBP) and the National Institute of Control for Pharmaceuticals and Biological Products. This vaccine has its own independent knowledge property right and has been written into WHO's recommended requirements.
The vaccine has been produced since 1989 and over 300 million doses have been used in vaccinating Asian children. The vaccine has also been exported to Korea, Nepal and other countries in the Far East since full approval in 2002.
The vaccine needs only to be administered as a single injection for primary inoculation. A clinical study for safety and immunogenicity of single dose Japanese Encephalitis live attenuated vaccine in children carried out in Korea indicated that neutralising antibody conversion rate after a single injection of Live JE Vaccine (SA14-14-2) was 96% and after two injections was 97.5%.
PRODUCTION PROCESS AND STORAGE
Live JE vaccine (SA14-14-2) is produced in GMP compliant facilities with advanced techniques, under strict quality control standards and management. Storage of the vaccine is done under strict cold room conditions in the production facility and transportation to the end user has to be equally as strict using refrigerated transportation.
COMPETITION
Sanofi Pasteur, the vaccines arm of the Sanofi-Aventis Group, also announced in February 2007 that they have entered into an agreement with Acambis plc to license a single dose vaccine against Japanese encephalitis (JE), ChimeriVax-JE, to help improve public health in endemic countries of Asia Pacific, including Thailand, the Philippines, Malaysia, Indonesia, China, Japan, and parts of Australia.
"The vaccine has been produced since 1989 and over 300 million doses have been used in vaccinating Asian children."
Acambis published positive data from its pivotal Phase III safety trial in October 2006. Clinical results show that ChimeriVax-JE vaccine requires only one dose for adequate protection against Japanese encephalitis versus two to three doses required with current JE vaccines.
Acambis has established a large-scale manufacturing process at its facility in Canton, MA, US, from where it will supply Sanofi Pasteur with bulk vaccine.
Sanofi Pasteur plans to introduce the new vaccine throughout the Asia Pacific region with particular focus on the large endemic countries like Thailand and China.
THE DISEASE
Approximately 30,000 – 50,000 people suffer from Japanese encephalitis annually, mainly in Asia. During a recent epidemic in northern India and Nepal, Japanese encephalitis killed more than 1,000 people, most of them children. The disease is mosquito-borne and caused by a flavivirus that affects the membranes around the brain.
Most JE virus infections are mild (fever and headache) or without apparent symptoms, but approximately 1 in 200 infections results in severe disease characterised by rapid onset of high fever, headache, neck stiffness, disorientation, coma, seizures, spastic paralysis and death. The case fatality rate can be as high as 60% among those with disease symptoms; 30% of those who survive suffer from lasting damage to the central nervous system.